About this webinar
You are the Earth
Theme
The journey of humankind, no matter how profound, is replete with an ingrained ignorance towards what it has been blessed with, while it wanders in the futile quest of the artificial. The talk focuses on how the humankind is a vital component of the sum-total of this Earth.
Introduction to the Topic
Ever wondered, that the love, peace and harmony we practice in our lives is only limited to our loved ones, while we feel absolutely alright to behave exactly in the opposite with the World outside? Most of us would agree. Because this apathy is not only limited to the society but the Earth as whole. With increasing man made disasters, our Earth is constantly giving to us, no matter how much we snatch away from her. Let us see the rise of our Earth within, and understand our role in being the creator of a happy planet, a happy home, outside and within us.
Speakers/Mentors
Mr. Swapnil Tewari
Social Reformer & Entrepreneur
Swapnil is one of the youngest specially-abled social reformer in India. A social entrepreneur, writer and founder of 'Livemad', a movement that spreads hope in troubled communities through social inventions, entrepreneurship and love. His work has helped beget Joy in more than 35 regions across underdeveloped and developing economies of the World. A dyslexic and synaesthetic by birth, his work explores the synergy and congruence of human senses and the ability to explore alternative intelligence among people. His social inventions span new-age education systems, healthy living, women safety mechanisms and AIDS prevention.
Swapnil is also one of the youngest change-makers to be featured by Forbes Magazine, The Better India, Himalaya Foundation Award ISB Mohali & Hyderabad and is a case study at UNESCO- MGIEP, Newcastle University, The I Share Hope initiative and University of Tampa, Florida and two under research cases at HBR & Rutgers University. He recently received the State Peace Award by the Govt. of UP & Odisha and a nominee for the Padmashree honor this year. His story is inspiring two documentaries and a biographical feature film.
An avid TED speaker, his talks are a special mission to instill inspiration through the philosophy of Madness, for all those who seek Hope. He can be reached at swapnil@livemad.org
Benefits Of Webinar
The talk will achieve the following milestones
ACCOUNTABILITY : In a unique but interesting way, this talk achieves what is rarely achieved by discourses - How we are responsible for our World.

FACT BASED REASON : The talk presents facts of nature, environment and the human influence and connects it to the human psyche.

OUTER & INNER AWARENESS : It makes awareness about our innate human nature and how it affects the nature and the environment.

INSPIRATION : The talk gives practical pointers on how we can overcome the challenges of these times and create a better Earth.
Webinar Stats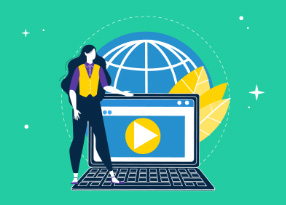 Reach: ---
Engagement: ---
Website Sessions: ---
Registrations: 0