About this webinar
Align & Flow
Throughout the most recent couple of decades, there has been an increase in the prevalence of yoga. Not just has to explore demonstrated the numerous advantages of yoga, yet clinical experts and actors are additionally receiving and suggesting this extraordinary practice. While some consider yoga as simply one more prevailing fashion and partner it with new-age mystery, others promise for how amazing this type of activity feels. What they don't understand is that what they see as simply one more exercise will profit them in manners they never imagined.
We all know the secret behind the energy of our Honorable PM Narendra Modi, "Yoga", yes this is the answer. The glow in his face and his ideas which are extraordinary is because of Yoga as he practices it on a daily basis.
Many actresses also practice it for leading a healthy lifestyle. Yoga also helps in calming our minds, increasing our grasping capacity, and thus is very important for children too.
Speakers/Mentors
Aashima Ranjana
Yoga Trainer
Ms. Aashima Ranjana is a Yoga Trainer. She is doing yoga for the last 7 years. She did her Bachelors in Political Science from Delhi University. She also holds a Diploma in Yoga from Shri Lal Bahadur Shastri National Sanskrit University along with her foundation course from Morarji Desai National Institute of Yoga. She is currently pursuing a Masters in Political Science from Delhi University and has been also taking personal Yoga classes.
Benefits Of Webinar
Yoga encourages healthy habits
Any activity program started in youth causes children to remain truly dynamic and solid as a way of life. Notwithstanding, yoga takes that further by educating the sound propensities referenced above, yet in addition a solid way to deal with eating and the capacity to quiet oneself and center the brain.
We live in a universe of interruptions. An ever-increasing number of nowadays, kids appear to be not able to concentrate on anything for any better than average time span. Yoga can help with that. It instructs children to be available and to focus and spotlight on their relaxing.
Yoga supports positive mental health in children
At the point when kids figure out how to acknowledge and adore themselves for what their identity is, to see the positive qualities in others, to center and quiet their brains, and to know about their inborn abilities, they learn apparatuses for versatility.
The absolute first thing that yoga does is improve the flow of blood. Improved bloodstream additionally demonstrates more beneficial organs and sparkling skin.
Decent digestion is important to accomplish perfect weight. Yoga holds the digestion under tight restraints.
Yoga causes you to loosen up your psyche totally. It causes you to take a shot at superfluous strains, in this way encouraging better rest.
Webinar Stats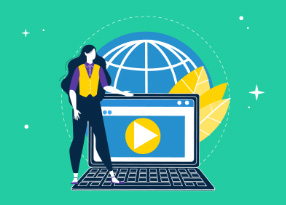 Reach: 8529
Engagement: 421
Website Sessions: 207
Registrations: 115