About this webinar
Basics of Doodling Art
Art showcases our culture. It is one of the beautiful mediums to express our emotions, feelings, and thoughts; not only the ones that are on the surface but even the ones that may be repressed within us. The motive of this webinar is to help the students tap into themselves, do some soul-searching, and bring it out on paper through art.
The first meaning of "To Doodle" is "to draw, sketch or scribble something, particularly while you are accomplishing something different". Doodles are basic drawings that involve abstract patterns or designs to make concrete images or tell a story. It has cognitive as well as emotional benefits and also can be taken up for emotional release, as well as for a creative career. These can be concrete illustrative significance or may simply be unique shapes. This webinar is all about unlocking creativity by our mentor, Ankita Basu, who is a Forensic Psychologist and a Therapeutic Art Life Coach.
Materials Required:
White sheets (A4 size).
Pencil, eraser, scale, sharpener.
Black gel pen.
Sketch pens/colours (optional).
Speakers/Mentors
Ankita Basu
Forensic Psychologist and a Therapeutic Art Life Coach
Ankita Basu is a Forensic Psychologist and a Therapeutic Art Life Coach. She has worked in the field of Psychology for 2 years and is currently focusing on this creative space. She is an academic achiever and she is also trained in classical dance and music and has won multiple laurels in both these fields.
Benefits Of Webinar
Doodling Can Help Process Emotions: Recent investigations show that craftsmanship articulation may help people reconnect thinking and feeling. While journaling is an unprecedented method to connect with your considerations and emotions, you can show signs of improvement results in the event that you add doodles to your diary sections. All things considered, doodles can also help you with recognizing and express your feelings.
Doodling diminishes pressure: Doodle art is more than an art form, Unconstrained drawing," as specialists call it, has been concentrated to look at its impacts on mental misery. Indeed, even investigations on patients have discovered that some type of workmanship has helped decline pressure.
Doodling causes you to unwind: Unconstrained drawings may likewise ease mental trouble, making it simpler. We like to understand our lives by making up lucid stories, however now and then there are holes that cannot be filled, no matter how diligently we attempt.
Doodling improves your memory: Doodling can help people to stay focused, grasp new concepts, and retain information. A blank page also can serve as an extended playing field for the brain, allowing people to revise and improve on creative thoughts and concepts.
Webinar Stats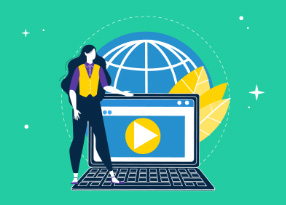 Reach: 33744
Engagement: 4151

Website Sessions:

Registrations: 104