About this webinar
Build Your Self - Esteem
Self-Esteem refers to how people feel about themselves and expect to be accepted and valued by others who are important to them. It is important for them to feel accepted as a healthy sense of self is crucial for determining how they will approach life and interact with others.
Self-esteem represents a person's need to belong and feel loved unconditionally; it is not just a happy positive idea about oneself, but rather a reflection of one's character and self-respect. It is based on a person's ability to handle life situations and tasks. We develop our self-esteem by interpreting feedback received from others
Material Required
Colored and plain sheets
Stephens
Colors
Pencil
Eraser
Speakers/Mentors
Tanushree Pasricha
Child Psychologist
Ms.Tanushree Pasricha is a Counselling Psychologist and a Child Psychologist. She has completed her graduation in Applied Psychology from Delhi University and Masters in Clinical Psychology from Amity University, Noida. She had worked as a Counsellor at KIIT World School, Pitampura, Oxford Senior Secondary School, Vikaspuri, and Shadley Public School, Rajouri Garden. She is working as a Counselling Psychologist at Pasricha Homoeo Care Clinics, Paschim Vihar. She has been also practicing in this profession for the last two years. Currently, she is conducting webinars with MyFitBrain and workshops with SkillItUp. She has a good experience of working with children. She has also attended workshops on Expressing Art Therapy, Play Therapy, and Dance Movement Therapy. She also takes Sospeso Art (Italian Art) Classes at KidsClub, PaschimVihar.
Benefits Of Webinar
You would be more resilient to troubles and difficulties that are inevitable in life.
You would feel happy and content with your life because you respect yourself and other people respect you.
You would feel more motivated to achieve your goals because high self-esteem makes you trusted by other people and enhances your confidence in your ability to succeed. As a result, you are more motivated to take action.
You e would have better relationships with friends and partners and attract successful and confident people in your life.
You would accept the challenges because you are confident in your strengths and know you can master everything.
You would perform better at any task: personal or related to your studies or your job.
Your life would be more exciting. You would live your life to the fullest, try to use every opportunity and take risks because you feel confident that you can succeed in everything, and achieve your goals.
You would realize that you don't need to be perfect so you would feel less stressed. You won't be afraid to make bad decisions because you will understand that anyone can make mistakes and it's OK.
You can be yourself and do need to adapt your behavior, values, and views to meet the expectations of other people.
You would be successful in all spheres of life. You respect yourself and respect everyone around you.
Webinar Stats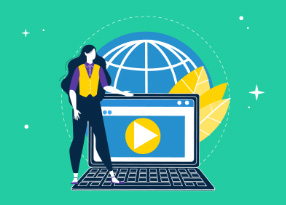 Reach: 8318
Engagement: 745

Website Sessions:

Registrations: 62