About this webinar
Building Resilience in Uncertain Times
Resilience is one of the important aspects of life. The psychological strength to cope with stress and hardship is much needed in today's fast pace of life. Resilience is a mental reservoir of strength that people can call on in times of need to carry them through without falling apart. Some Psychologists say that resilient individuals are better able to handle such adversity and rebuild their lives after a catastrophe. Coping with change or loss is an inevitable part of life. Several individuals face severe setbacks in life, and everyone experiences varying degrees of setbacks. At some points, the challenges might be relatively minor (not getting into a class you wanted to take), while others are disastrous on a much larger scale (hurricanes, tornadoes, terrorist attacks). How we understand and deal with the problems can play a significant role in not only the outcome but also the long-term psychological consequences.
Today, the world is faced with an unprecedented challenge as COVID-19 has brought much of society to halt, making life extremely difficult and unpredictable. But, at the same time, it has offered as an opportunity for introspection.
So, how do we move forward in a time of crisis and uncertainty?
As it is rightly said, Adversity is a catalyst for change. So, in the face of uncertainty, it is important to adapt quickly and respond with resilience to rise above life's challenges.
Speakers/Mentors
Sheeba Kumar
Parenting Coach
Ms. Sheeba Kumar is a Certified Parenting Coach, Author, and a Motivational Speaker with over thirteen years of diversified professional experience in the area of HR, Training, Teaching, and Coaching. Sheeba is an avid believer in the power of Gratitude and Yoga. She is living proof that each one of us has the power to transform obstacles and sufferings into valuable opportunities to build self-worth and create the most remarkable life we can imagine. She is dedicated to helping others to overcome challenges so that they can fulfill the unlimited potential that is within each one of us. She has a passion to make a positive impact in the lives of young children who face academic, emotional, and behavioural challenges through a holistic approach. She is also on a mission to support the cause of empowerment of underprivileged children and to inspire them intuitively to build a better world.
Benefits Of Webinar
This webinar will help you equip yourself with insights, proven strategies, and practical tools to build resilience to thrive in difficult times.
This webinar will provide you clear and accessible skills to tap into the ability to make powerful choices that leads to empowerment.
This will help you develop the mindset of resilience to bounce back and overcome the emotional strain of this unprecedented crisis with emotional agility and mental toughness.
Webinar Stats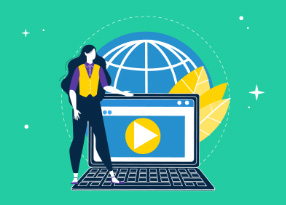 Reach: 2134
Engagement: 555
Website Sessions: 257
Registrations: 49