About this webinar
Cultivating Creative Minds
Children are natural innovators with powerful imaginations. In many ways, children's natural inclination toward creativity is a spiritual gift to be nurtured and learned from and creativity offers a bounty of intellectual, emotional and even health benefits.
But, somewhere our culture is getting shifted from the one that is engaged in a healthy, interactive, imaginative way to the one that is self-absorbed, inactive, and challenging.
The question is, Are we giving our children enough opportunities and freedom to express themselves creatively and explore the world around them?
Join me for an enriching webinar where we will explore the importance of nurturing creativity in a child's life and create special magical moments for our children to nurture creative mindset in them.
Speakers/Mentors
Sheeba Kumar
Parenting Coach
Ms. Sheeba Kumar is a Certified Parenting Coach, Author, and a Motivational Speaker with over thirteen years of diversified professional experience in the area of HR, Training, Teaching, and Coaching. Sheeba is an avid believer in the power of Gratitude and Yoga. She is living proof that each one of us has the power to transform obstacles and sufferings into valuable opportunities to build self-worth and create the most remarkable life we can imagine. She is dedicated to helping others to overcome challenges so that they can fulfill the unlimited potential that is within each one of us. She has a passion to make a positive impact in the lives of young children who face academic, emotional, and behavioural challenges through a holistic approach. She is also on a mission to support the cause of empowerment of underprivileged children and to inspire them intuitively to build a better world.
Benefits Of Webinar
This webinar will equip parents with insights and proven strategies to cultivate a sense of creativity in children.
This webinar will provide parents with a clear roadmap to help children tap into their unlimited potential and make powerful choices that lead to empowerment.
This webinar will help young children develop a growth mindset to think creatively, find ways to express their ideas, and have experiences that build their confidence in their growing problem-solving abilities.
Webinar Stats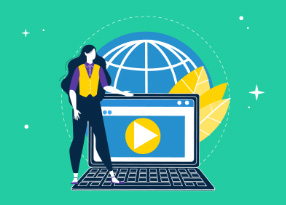 Reach: 935
Engagement: 69

Website Sessions:

Registrations: 162