About this webinar
Cultivating Happiness for Mental Well-being
Happiness for mental, emotional , physical well-being is very essential. Our brains are wired to see and recall the things that aren't right. It's an endurance instrument that helps protect our cavern abiding progenitors in this present reality where there are numerous physical dangers. Be that often adds to pressure and unhappiness.
While we can't change our nature, we can train our brains to be more positive. This doesn't mean putting on a smiley face and whistling a happy tune regardless of what's happening. You don't need to disregard reality or imagine things are great in any event, when they're most certainly not. Obviously, the quest for happiness isn't all daylight and rainbows and cups of tea and grinning kids. Some of the time we have to handle our instabilities and shortcomings, and we can't simply overlook our depleting occupations and annoying family members. Yet, the practices here speak to the opposite side of the coin, the one we frequently disregard: seeing, acknowledging, and activating the great.
Speakers/Mentors
Ms. Fakeera
Deconditioning and Freedom Coach
Ms. Fakeera describes herself as "a normal human being", connecting across age groups with a mandate to help individuals take a reverse journey into themselves through the process of 'Social Un-conditioning'. She uses a repertoire of tools contextually to guide individuals and groups in identifying layered inhibitions, fears, and detrimental behavioral patterns that enslave us discreetly, yet so full.
The operating paradigm of her work is a core belief that while our conscious self continues to evolve, imprinted conditioning from our childhood often remains stagnant and entrenched in our subconscious, preventing us from living our lives the way we truly yearn to.
The basic principles of sexual congress; breaking stereotypes about conditioning and unmasking the truth.
Benefits Of Webinar
It will help you understand the importance of keeping a positive approach in life.
Attend this webinar to also gain a fair idea on the different ways of viewing one situation and also dealing with it.
This webinar will be beneficial as we need some time out of our study-from-home and work-from-home schedules to pamper our own minds and hearts.
This webinar will also be enriching as we will learn how simple things can act as a catalyst to cultivating happiness.
The webinar will also throw light on how a change in attitude and approach to life and people around us can help us become happier.
The webinar will make you understand the importance of happiness as how everything else is linked to a person's level of happiness in life.
Webinar Stats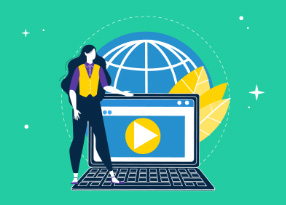 Reach: 5166
Engagement: 754

Website Sessions:

Registrations: 50