About this webinar
Effect of Imagination on Brain and Body
Through the discoveries of recent physics, we've learned that the conscious mind is involved within the manifestation of physical reality. However, there are many other interesting observations hinting that the mind can influence the physical objects of our lifestyle.
Dreaming is one of the functions that really demonstrates this operation of the brain. For instance, have you ever ever had something sad happen during a dream and located yourself actually sobbing or shedding tears? Or have you ever broken out in a cold seat or been shocked and awakened when something scary happened in a dream? Even though these are clearly illusions, therein moment, your brain completely believes they're real.
So, beware of what you imagine. Even if very subtle, the consequences of your imagination could be more immediate and real than you would possibly think.
Speakers/Mentors
Karuna Kaul
Counselling Psychologist
Karuna Kaul is a psychologist and active practitioner based in New Delhi, India. After completing her Bachelor's and Master's degree in Clinical Psychology from the University of Delhi and Ambedkar University,
New Delhi. She has experience in counseling for 5 years. She is also been a part of psychology workshops like Focusing on Positive Self Development. Her forte ranges from life skills to career counseling and parenting programs. She has also trained teachers on the developmental programs for working along with children in classrooms. She is professionally well-equipped as a career mentor and has done workshops with parents and children on the career path of the students in different schools. Her motto is to serve people who are dealing with mental issues.
Benefits Of Webinar
Enhance your problem-solving skills - Being imaginative in your leisure time can also help you to overcome obstacles at work.
Learn to relax: In this webinar, we are going to learn how to relax after having good or bad imagination and how we can stop the effect on our body and brain.
Learn to differentiate between mental health(brain) and physical health (body).
Maintain a positive environment around you is very important for mental well-being. If you will remain positive then only you will get a good satisfaction.
Maintain good health by having a balanced diet, regular exercise, do talks, and share your feelings with your partners or person you trust more.
Webinar Stats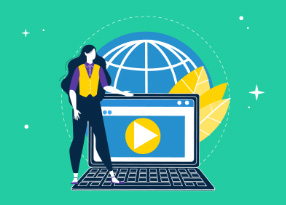 Reach: 5906
Engagement: 755

Website Sessions:

Registrations: 61