About this webinar
Glowing and Healthy skin
In this day and age of extreme levels of chemical exposure and polluted air and environmental surrounding, ever wondered how to get glowing skin? A major component— and signal— of healthy skin is a natural glow. we can improve the texture of our skin and maintain its glow by adopting some simple Ayurvedic techniques besides having a healthy lifestyle. But causes like lack of sleep, stress, age, and even what you eat can rob your complexion of its radiance. Transform skin that looks dull and tired to luminous and glowing with expert tips. Here is a Webinar on Glowing & Healthy skin rounded up expert skin care tips for keeping blemishes at bay and enhancing your natural beauty. Whether you have time for intensive skincare or not, pamper yourself by acing the basics.
Speakers/Mentors
Dr. Anupama Sharma
Ayurvedic Doctor
Dr. Anupama Sharma Graduated from Delhi University in 1996 in Bachelor of Ayurvedic Medicine Sciences. She completed a post-graduate certificate course in Garba Sanskaar from the National Institute of Ayurveda in Jaipur in 2019.
She also holds a Diploma in naturopathy and yoga which she completed from Delhi in 1997. Now she is practicing as an Ayurvedic doctor at her clinic in B 39 sector 31 Noida.
She has over fifteen years of experience as a specialist in Gynaecology, skin, and hair related problems.
Benefits Of Webinar
Learn new ways of dealing with skin related problems without the use of any chemical products.
Taking care of skin even amidst chemical exposure and a polluted environment.
Learn some simple, cost-effective methods to give rejuvenating treatment to the skin through natural remedies which can be incorporated in one's daily routine.
You will get to know about different natural products around you.
Learn simple tricks and hacks using home remedies to get natural, glowing, and rejuvenating skin.
Webinar Stats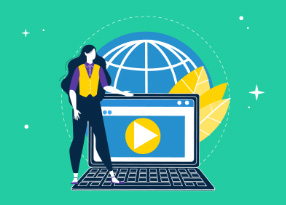 Reach: 2259
Engagement: 600

Website Sessions:

Registrations: 146