About this webinar
Habits For A Healthy Life
We all have some habits that we enjoy, such as painting, dancing, working out at the gym, cycling, cooking, and so on. Everybody has their own areas of interest. However, the most important habit that we should adopt in our lives is "Habit for A Healthy Life," and having a habit for a healthy life is very beneficial for students.
This webinar will help students in gaining a better understanding of how to live a healthy lifestyle. The mentor will throw light on how staying healthy is very important in the lives of students since they require a lot of energy to complete their tasks, and living a healthy lifestyle will always assist in gaining energy.
Attend this session to learn about various interesting facts about a healthy lifestyle.
Speakers/Mentors
Ankita Srivastava
Mental-Health Advocate
Ankita Srivastava is a lawyer by profession and alumni of Miranda House and Law Faculty, University of Delhi. She has attended Harvard University to study law. She's a Licensed Zumba Instructor and extremely passionate about fitness. Also, she's a founding member of the Mental Health Initiative 'Your Story Is Important' where they conduct dialogues on mental health to create an aware community. Her motivation is to bring revolution in the area of mental health and to create a society where people are free to address mental issues without any stigma attached to it.
Benefits Of Webinar
This webinar will enable the parents to understand the habits of their children and what needs to be changed in order to ensure a healthy lifestyle.

This webinar will help students to evaluate themselves and their daily habits for better development.

Learn how leading a healthy lifestyle may transform your life.

Get hands-on with some tips & tricks for developing a healthy lifestyle.
Webinar Stats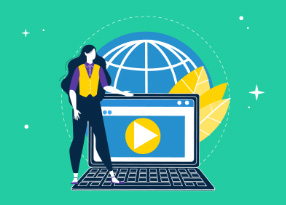 Reach:

Engagement:

Website Sessions:

Registrations: 189