About this webinar
Handling Stress during Challenging Times
Times are changing and we are already into a New Normal. In such a situation where the world is going through disruptive changes, it's important to understand how these changes impact us and our family and how we can, not only keep our mind balanced but take decisions that help us to move forward. This session would be a pointer in that direction. IN addition to understanding the cause of stress, we would dive deeper into a concept called the Pain Gain equation to understand the roots of our personal Pain and Fear (Stress Quadrants) and how to mitigate them so that we can live a stress-free life.
Speakers/Mentors
Nandakumar
Wellness Coach
He helps individuals and business owners do WELL in LIFE.
He conducts Workshops on Health and Wellness that is aimed at creating a change in the mindset and attitude of the individuals. He also does one on one Mentoring and also consulting on Energy healing for self and Business.
He has been practicing energy healing (Pranic Healing) over 7+ years and is a Postgraduate in Management.
He is currently one of the Training Directors of the BNI – CBDA region and trains BNI members on various subjects that help business owners to be successful and make more money!
He is also a member of the Board of Studies for Anna University for their Management programs in Tamilnadu.
Some of his popular signature workshops are:
Magic of the Mind
Stress Mitigation at the workplace
Mind Leadership
Mindfulness at Workplace
Healthy Living and Work-life integration
From Pain 2 Gain
Benefits Of Webinar
Understanding the biology of stress
Effects of stress on our body
The Pain – Gain equation
Mitigating stress
Working together to handle stress
Webinar Stats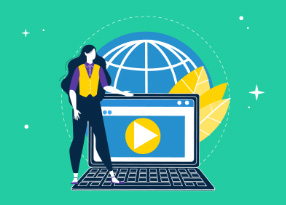 Reach: 4855
Engagement: 320
Website Sessions: https://www.facebook.com/fairgaze/videos/303432737419389/
Registrations: 180