About this webinar
Health and Happiness through Mind Science
To be healthy is not about having only a sound, disease-free body. Health is a very holistic term that refers to both physical and mental wellbeing. When the body and mind, both become healthy, then only one can achieve happiness. We can perhaps say that health and happiness are complementary to each other. But to see it the other way around, happiness comes from what we think and how we perceive things. Happiness is highly influenced by what our mind thinks. One can't be happy if they think of negative things. Hence, what we think influences what we feel.

When we go on to define happiness can mean to a person, we can say happiness is a state of enjoying positive, pleasing human emotions. It can be a state of finding satisfaction with the present state of oneself and enjoying it with positive energies in the mind. Such an art of being healthy and happy can be achieved through the effective learning of mind science. Such a science which works on consciousness, imagination, thinking, perception, and other cognitive ideas.
Speakers/Mentors
Dr. Kavita Bhargava
India's Leading Psychotherapist
Dr. Kavita Bhargava is an accomplished Psychologist, IMDHA Certified Clinical Hypnotherapist, Transpersonal Regression Therapist by Tasso- Netherlands. She is a certified Competency Mapping Manager and Trainer for Behavioral Sciences and Clinical Hypnotherapy Level I, II, and III having 13 years of work experience. Dr. Bhargava earned a Gold Medal in Psychology and has worked with many educational, health, and research institutions in various capacities. Professional practice and Training being the main domains, Dr. Bhargava is presently working as the Director of KPsych Services Pvt. Ltd. with more than 25 affiliates in 17+ locations across the country and Dubai. Dr. Bhargava is a sought-after Behavioral Sciences Trainer in the country who has contributed more than 750 hrs. to the training industry and has trained approximately 20000 participants in Behavioral Sciences as well as Clinical Hypnotherapy. She holds memberships of professional bodies like the International Medical & Dental Hypnotherapy Association (IMDHA), American Psychological Association, Indian Academy of Applied Psychology (IAAP).
Benefits Of Webinar
The webinar will be around how a person can achieve happiness and health through the power of the mind. It will focus on how the cognitive of mind, how the mind acts and perceives things, and how should it act in order to remain healthy and happy.
Finding happiness in whichever state we are is quite difficult. the session will help in understanding how to find happiness in every situation.
Once we get to know what is happiness, the art of acknowledging out emotions gets sharpen up. An understanding of what we are feeling becomes strong. The webinar will also discuss how to acknowledge human emotion and in what ways, you can balance the emotions that would keep your immune system strong and eventually keep you healthy.
Webinar Stats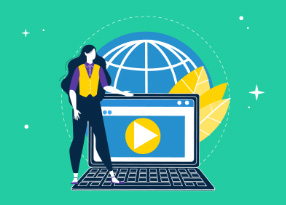 Reach: 1637
Engagement: 292
Website Sessions: 375
Registrations: 90