About this webinar
How Meditation Can Change Your Life
Everyone has a different definition of meditation and a different way of practicing it. Some do it with the help of yoga, some do it with the help of worshipping Lord. Some teenagers do it with the help of Arts like Mandala, painting, drawing, etc.
What is meditation? -
It's progressive quietening of mind till it reaches its source in pure silence and intuitive awareness. Training the mind to remain in present moment is meditation. Concentration on one thought/task for a longer time is meditation.
How meditation can change your life?
Meditation works on the attention & emotional part of the brain. Neural networks can be transformed by meditation.
Meditation reduces pain & enhances the body's immune system.
Meditation reduces feelings of depression, anxiety, anger & confusion.
Meditation creates a sense of calm, peace & balance in life.
Meditation helps in controlling thoughts & increases conscious energy.
Meditation is a way of life practice it daily to live in harmony with nature.
Finally, meditation is the food for your soul(consciousness).
Speakers/Mentors
Atul Pratap Singh
Meditation
Atul Pratap Singh is the founder of a non-profit organization known as the Blissful Peace Foundation. He organizes meditation courses and words of wisdom sessions in Delhi NCR.His organization conducts Vipassana meditation courses for professionals, individuals, and students. His reasoning ability and knowledge are very effective to answer the basic questions of life in a simpler way. He changed the lives of a lot of students by providing mental strength and happiness through meditation sessions.
Benefits Of Webinar
Understanding the meditation and its effect on life
Different investigations show the training can help calm pressure — just as oversee uneasiness, decrease irritation, and improve memory and consideration, for sure. Such striking outcomes have numerous specialists, across strengths, recommending meditation similarly as they would an upper or circulatory strain medicine.
Effect of meditation on brain functioning
Reflection has been appeared to improve center and focus and can help direct pressure. ... Studies show that meditation has an assortment of neurological advantages, from changes in mind volume to diminishing movement in parts of the cerebrum engaged with the pressure
Positive consequences for the body
Lower levels of misery. More noteworthy protection from the normal virus. Better mental and physical prosperity. Better cardiovascular wellbeing and decreased danger of death from cardiovascular infection.
Emotional well-being and generally speaking bliss.
Individuals with passionate quality have better authority over their emotions and practices. It is a direct result of this that they are better ready to handle any test, prompting progressively profitable and achieving lives. Individuals that are more joyful and positive will in general be progressively effective, be increasingly profitable and overall arrive at their objectives quicker.
Controlling the brain and its better utilization
Ordinarily, we think that it's difficult to concentrate or focus on the job needing to be done. The hustle of staying aware of talks or the unpleasant evenings remaining up reading for the following test all reason us to have more uneasiness than genuine feelings of serenity.
Introduction to Vipassana meditation
Vipassana, which intends to consider things to be they truly are, is one of India's most antiquated procedures of meditation. It was rediscovered by Gotama Buddha over 2500 years back and was educated by him as a widespread solution for general ills, i.e., an Art of Living.
Webinar Stats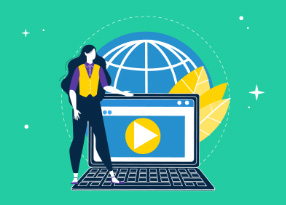 Reach: 738
Engagement: 39
Website Sessions: 25
Registrations: 31