About this webinar
How to Stay Fit and Healthy?
Leading a fit and healthy lifestyle has a positive impact on your relationships, family, business, and every minute aspect of life. Also, it helps to cut down the expenditures on health care thus making economically sound as well. Focusing on a healthy lifestyle improves your life's quality as well as years to lead happy moments. But this is not all, being mentally and emotionally fit is also essential. Feeling positive about yourself and taking care of your health is essential for your self-esteem and self-image. The important thing to be healthy is to "know your body" in all ways.
But leading a healthy life can be extremely challenging. When there are so many alternate choices around us that lead to poor lifestyle, poor exercise activities thus leading to poor health conditions. Do you know that a small change in your lifestyle can have larger impacts on living a healthy life?
We all aspire to be fit and healthy but the big question is how? Through this webinar, you will be able to learn some of the best ways following which one can remain fit and healthy.
Speakers/Mentors
Aashima Ranjana
Yoga Trainer
Ms. Aashima Ranjana is a Yoga Trainer. She is doing yoga for the last 7 years. She did her Bachelors in Political Science from Delhi University. She also holds a Diploma in Yoga from Shri Lal Bahadur Shastri National Sanskrit University along with her foundation course from Morarji Desai National Institute of Yoga. She is currently pursuing a Masters in Political Science from Delhi University and has been also taking personal Yoga classes.
Benefits Of Webinar
Importance of Maintaining healthy food: Changing lifestyles to be healthy in life is not at all unrealistic. Maintaining healthy food implies not only the quantity of food but also the quality of food you take.
Exercise and physical therapy: Advice on aerobic, flexibility, strength training, and balance exercises to help manage and reduce PN symptoms.
Consistency in exercise: No, you do not have to force yourself into intense workouts at the gym but you need to be as active as possible. You can do easy floor exercises, swimming, walking, or simply keep yourself moving by doing some household chores. Do what your body allows you to do. What is important is that you continue exercising.
Maintain good mental health: Do you know that your mental health and lifestyle choices are related? Yes, following a well-balanced diet and exercising regularly can sharpen your memory, defend against depression, and stabilize your mood. A person with poor mental health can never be confident. So make sure, the lifestyle choices must be good enough to maintain better mental health. Being happy and healthy is only your choice. If you choose to be mentally healthy, you are one your way already.
Proper Sleeping habits: Lack of sleep leads to poor metabolism, mood, concentration, memory, motor skills, stress hormones, and even the immune system and cardiovascular health. The proper sleep helps the body to heal, repair, and rejuvenate itself in a way it simply cannot when a person is awake.
Webinar Stats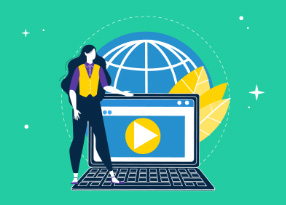 Reach: 2004
Engagement: 354
Website Sessions: 62
Registrations: 40