About this webinar
In House Emotional Health For Students And Parents
Medium of instruction: Hindi Time: 25 minutes f/b Q & A: 10 minutes
The world is facing unprecedented crisis where the countries world over are in a state of lockdown due to covid 19 threat affecting human population. India is also under a lockdown and families are sitting home as schools, markets, businesses and offices are shut. In such circumstances it is natural to feel a variety of emotions from anxiety, fear, apprehension for the future especially for students of higher classes, parents of such students who will be worried how their children will cope up with so much loss, those aspiring for competitive examinations and teachers who forsee a lot of responsibility to cover the syllabus for the lost classes.
Together we can devise a method to this chaos… I would like to seize this moment to drive the message of tiding over this crisis with a sound emotional health to students, parents and teachers. It is a time to re-explore and revise our goals, behaviours and daily functioning so that we remain productive even when we are 'locked' up at home.
Speakers/Mentors
Dr. Alok Mishra
BBRFI
Dr. Alok Kumar Mishra is a Post Doctorate and Doctorate in Clinical Psychology with special interest in evidence- based psychology. During his Post Doctoral in AIIMS, New Delhi he worked on mind- body medicine and his work was recognised by the American Psychosomatic Society by conferring him the 'Cousin's global outreach award' – the 2nd Indian recipient of this award. Dr. Mishra has a wide range of educational exposure having being conferred 2 Ph. D and Masters in 3 different subjects. He is the Founder Chairman and former CEO of Brain Behaviour Research Foundation of India, a research trust dealing with Positive emotional and well- being of people. He has been conferred with the 'Young Innovative Scientist award' by Indian Association of Psychology for his new path- breaking scientific technique- 4 Dimensional Brain Analysis.
Through this technique an individual's innate potential can be accurately recorded using EEG (recording brain waves), genetic psychological make-up, biological and psychological tests. The comprehensive report obtained is then discussed and career guidance given accordingly. National Geographic has made a television series by the name 'MegaIcons' where Dr. Mishra had been invited as the Brain Analyst. Dr. Mishra believes that it is extremely important to bring out the true potential of the students so that they make career choices according to their brain functioning for effortless results thereby laying foundation of happy personal and professional life. He is currently working as the Joint Secretary and his work is continuing through the organization that he created.
Benefits Of Webinar
How and why it is important to accept the current situation?

How to focus on what can be done together as a family for maintaining productive emotional health?

The importance of emotional health in productivity for students, parents and teachers.

Tips towards inculcating emotional health now and always.

Staying positive always and why it is important.
Come Join me for a webinar on how to effectively tackle and enrich our emotional health and prepare our kids with strong emotional health who will be able to tackle all challenges that future may bring.
Webinar Stats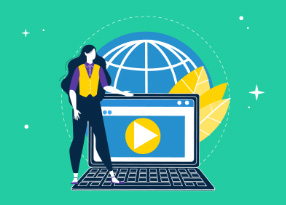 Reach: 2133
Engagement: 337
Website Sessions: 826
Registrations: 0