About this webinar
Menstrual Hygiene and Puberty
Every year on 28th May, World celebrates 'Menstrual Hygiene Day', we all know about the utmost necessity of awareness on hygiene during women's monthly cycle. Menstruation or also commonly called Periods is regarded as a bane in our society! But is it really so?? Many young girls face this as a big issue in their lives, they are not aware of the right information about it; they do not know how to maintain proper hygiene. Some also land upon several bodily infections caused due to improper hygiene habits. And not only physically but these girls tend to cut off themselves from all the activities during these days. However, the question which arises that is this right? And what is the solution?
In association with Sachhi Saheli, FairGaze is going to organize a free webinar for all school students, teachers, and parents on the topic 'MENSTRUAL HYGIENE AND PUBERTY'. The webinar will be conducted by Ms. Namita who is Secretary, Sachhi Saheli at 4 P.M. for 40 minutes followed by a 30 minutes session of Q and A.
Speakers/Mentors
Namita Bhura
Counsellor & Educator
Ms. Namita Bhura is a business professional who began her career with Japan Airlines after completing her MBA. Ensuing different pursuits of life in career, marriage etc., after a brief sabbatical soon she embarked on a journey in academics in the social space, Post Graduating in Human Rights (Women & Child), also volunteering with Uday, Goonj and Pratham at various occasions.
She has managed to help develop and deliver several programs with Sachhi Saheli, after her understanding and on-ground experiences, to spread awareness in various areas like Schools, Hospitals, etc. A business professional turned Social enthusiast, she has proved that there is no limit to desire, thus "desire what thou can!"
Benefits Of Webinar
The session will first aim at providing the proper information on Periods. Most of us are unaware of what exactly is Periods. How it affects our body. How we should come up with this.
Pointers like the correct duration of the Monthly cycle, how one can calculate her own cycle and all other number games related to it will be served.
Not only physically but also psychologically the adverse effects that these days cause will be discussed and the audience will get solutions to all their queries.
Audience will get a chance to know about the Magic 5 Ps of maintaining hygiene in Periods.
The session will also have a half an hour Question and Answer round where the audience can directly get in touch with the mentor and ask their questions.
Webinar Stats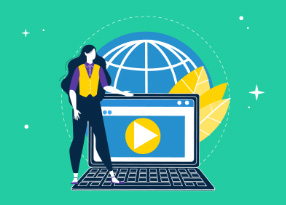 Reach: 3097
Engagement: 495
Website Sessions: 157
Registrations: 111