About this webinar
Question and answer with Divya Dureja
"Hi, this session is for you. Your space, as a student, as a young adult, to unwind and gain insights. This extended lockdown period may have made you get upset about many things - you could be facing difficulty adjusting at home or having too many fights, not being able to control your anger, suddenly feeling sad, not sleeping properly, not eating properly or having difficulty studying. I want you to know that it is okay. And this is not permanent and there are effective ways and techniques with which we can help change this.
You may have anxiety regarding your wellbeing or your loved ones when thinking about Coronavirus. I can help you see it in a different light and reduce your worries.
Anything you feel you can't share or ask your parents or friends at this point, anything you feel hesitant about, ask me.
Friendship issues? Relationship issues? Feeling Unsafe? Family fights? Unable to focus or study? Or just feeling really unhappy during the lockdown? Just share with me anonymously in this live session and we will together find solutions."
- Ms. Divya Dureja
We, at Fairgaze, are glad to be hosting this LIVE webinar session where you can ask questions anonymously and get answers in the form of tips and solutions from our expert Counselling Psychologist and LGBTQIA+ wellbeing advocate, Miss Divya Dureja..
Speakers/Mentors
Divya Dureja
Psychologist and English Poetess

Divya Dureja is a psychologist and poet-activist based in New Delhi, India. After completing her Bachelor's and Master's Degree in Psychology from University of Delhi, she gained experience in communications in New York. Upon return, she started a psychology workshop series focusing on well-being of alternate identities, school children and employees. She also co-founded Performers' Consortium' - an organisation to nourish writing and performance in artists. She has been invited as a panelist and judge at various events ranging from IIT Delhi's Slam Poetry competitions to British Council's diversity engagement events. She has been featured in The Times of India, Hindustan Times, Indian Express, and many other national dailies. She has also worked on various poetry based digital campaigns with media houses such as The Quint, InUth and Condé Nast. Her poetry film has been showcased at International Film Festivals in UK, Serbia and Germany. She continues to tour various nations - Nepal, Italy, USA thus far - to conduct workshops and showcase her performances. .
Benefits Of Webinar
You will get a sense of community and togetherness and may even make new friends

You may realize that you're not the only one feeling the way you are feeling and find comfort and solace

You will get practical solutions to your worries

You will be able to ask your concerns anonymously, without the fear of being judged
We urge you to reach out and participate in this webinar and seek support. We all face some issues at some point in our life, it's okay. It's healthy to share and learn positive ways of dealing with distress from a non-judgmental and helpful counsellor.
Webinar Stats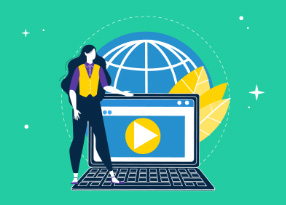 Reach: 2534
Engagement: 606
Website Sessions: 330
Registrations: 0