About this webinar
Self Development
It is a belief that you are worth the effort, time, and energy needed to develop yourself. Investing in yourself is one of the best investments you will ever make. It will not only improve your life but will also improve the life of your closed ones.
The world we see outside is simply a reflection of the world that we have shaped and supported within. The world which we experience is simply an extension of our minds. In this webinar, you will learn different ways of developing yourself.
Material Required:
Colored sheets and plain sheets

Scissors

Fevicol

Sketch pens
Speakers/Mentors
Tanushree Pasricha
Child Psychologist
Ms.Tanushree Pasricha is a Counselling Psychologist and a Child Psychologist. She has completed her graduation in Applied Psychology from Delhi University and Masters in Clinical Psychology from Amity University, Noida. She had worked as a Counsellor at KIIT World School, Pitampura, Oxford Senior Secondary School, Vikaspuri, and Shadley Public School, Rajouri Garden. She is working as a Counselling Psychologist at Pasricha Homoeo Care Clinics, Paschim Vihar. She has been also practicing in this profession for the last two years. Currently, she is conducting webinars with MyFitBrain and workshops with SkillItUp. She has a good experience of working with children. She has also attended workshops on Expressing Art Therapy, Play Therapy, and Dance Movement Therapy. She also takes Sospeso Art (Italian Art) Classes at KidsClub, PaschimVihar.
Benefits Of Webinar
You become more joyful : Self-development plays a pivotal role in the overall well-being of an individual. The fundamental objective of self-awareness is to be more joyful. Normally, when you develop yourself, your life, your connections, accomplish your objectives, you tend to become more joyful. This doesn't generally happen immediately or constantly, however, it occurs in time with steady and purposeful self-awareness.

You live better : With more satisfaction, better connections, accomplishments, and a superior you, your personal satisfaction improves. Your life gets more extravagant in either or both the physical sense and the allegorical sense.

You are healthier : Self-awareness is intended to assist you with living all the more viably. This encourages you to become better capable of settling on better quality choices and being capable better and all the more viably taking care of any issues that emerge.

You're more beneficial : At the point when you're associated with self-awareness, you're bound to esteem and deal with your wellbeing. Better wellbeing is likewise a symptom of numerous self-awareness propensities. This rundown gives a few propensities that help improve your psychological and physical wellbeing. More joyful individuals are more advantageous individuals.

You're probably going to arrive at your objectives : Defining objectives is a significant part of self-awareness. Arriving at your objectives is one of the principal objectives of self-improvement. With information and utilization of self-awareness procedures, you're bound to prevail at arriving at your objectives.

You're more likely to have financial and career success : Since self-awareness influences all aspects of your life and can be applied to the monetary and professional part of your life, you're bound to make progress around there.

You motivate others : At the point when you are specifically developing and succeeding, others around you are most likely going to take note. Your story, your advancement, and your prosperity can motivate others. This is extraordinary in case you're attempting to impact or help other people to roll out an improvement in them.

It feels good : At the point when you pursue your objectives and gain ground and accomplishment, it feels great. It feels significantly better than if you wouldn't have dealt with self-awareness. What's more, the final product is a significantly more grounded feeling that makes everything that made it up that point justified, despite all the trouble in 'the end.'

This webinar focuses on how to develop ourselves in a better way and will help in fighting with challenges.
Webinar Stats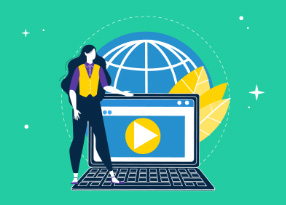 Reach: 3341
Engagement: 507
Website Sessions: 74
Registrations: 0