About this webinar
The Power of you – A workshop on the Mind and its powers
This workshop aims at re-engineering the Minds of Teachers in academic institutions by molding their thoughts to flow in the right direction. Every person in this planet is molded by his/her thoughts. Mind is the source of thoughts that shape our lives.
It will also help Teachers to mold the tender minds of students in a positive way so that they are able to achieve high scores and have a positive attitude, by helping them understand the mind and its working, particularly the working of the lesser-known, but the all-powerful Subconscious Mind.
This session would help participants attain & achieve what they want in life … and then go beyond …
Helps them set Professional and personal Goals and gives them methods to achieve them by tapping into the power of their own Subconscious Mind!
Speakers/Mentors
Nandakumar
Wellness Coach
He helps individuals and business owners do WELL in LIFE.
He conducts Workshops on Health and Wellness that is aimed at creating a change in the mindset and attitude of the individuals. He also does one on one Mentoring and also consulting on Energy healing for self and Business.
He has been practicing energy healing (Pranic Healing) over 7+ years and is a Postgraduate in Management.
He is currently one of the Training Directors of the BNI – CBDA region and trains BNI members on various subjects that help business owners to be successful and make more money!
He is also a member of the Board of Studies for Anna University for their Management programs in Tamilnadu.
Some of his popular signature workshops are:
Magic of the Mind
Stress Mitigation at the workplace
Mind Leadership
Mindfulness at Workplace
Healthy Living and Work-life integration
From Pain 2 Gain
Benefits Of Webinar
Empowering them to believe in himself /herself.
Enable them to better understand their limiting belief systems that prevent peak performance at work and in personal life
Ego is better understood and hence its play in interpersonal relationships. Conflict resolution is an obvious outcome.
Become completely Self Motivated
A major Attitude shift from Negative to Positive.
7 steps to tap into the Subconscious Mind
Tips and tools to help students improve their Mindpower and achieve Goals.
Webinar Stats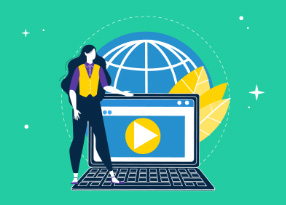 Reach:

Engagement:

Website Sessions:

Registrations: 67