About this webinar
Yoga - Its Myriad Career Option
So, we are watching and exploring many new career options in various different fields. Like, anyone who has an interest in drawings can be fashion designers, artists. Anyone who has an interest in designing can be an interior or graphic designer. Anyone who has an interest in making out different voices can be a voice-over artist. It's like to find your interest and then opt for the career accordingly. So, now the question is interesting in Yoga. There might be people who must be interested in Yoga and shall want to opt is as a career or maybe anyone who has interest but could not as a career because of lack of knowledge. So grab the opportunity, and know about it in detail.
Speakers/Mentors
Aashima Ranjana
Yoga Trainer
Ms. Aashima Ranjana is a Yoga Trainer. She is doing yoga for the last 7 years. She did her Bachelors in Political Science from Delhi University. She also holds a Diploma in Yoga from Shri Lal Bahadur Shastri National Sanskrit University along with her foundation course from Morarji Desai National Institute of Yoga. She is currently pursuing a Masters in Political Science from Delhi University and has been also taking personal Yoga classes.
Benefits Of Webinar
Career Development: You ought to learn constantly. Regardless of whether your examinations fall under the extent of innovation or anything. At the point when you stop to keep awake-to-date with patterns that can influence your subject, you stop to contend with your partners and fall further away from your inclinations.
Gain from the Pros: A decent online course has trained participants' ideas from individual encounters. The host ought to have involvement with the channels, talking about genuine difficulties and examples of overcoming adversity. As a participant, you ought to be sure that what you are taking in is direct information from topic specialists.
Spread Awareness: Since this would be new for many of them, spread awareness about the career options to more and more people. People will highly admire you for having and transforming such great knowledge.
Webinar Stats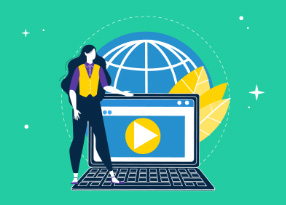 Reach:

Engagement:

Website Sessions:

Registrations: 85