Changing Education System In India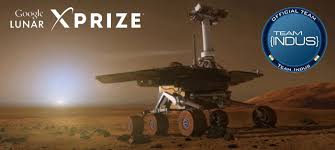 Last few years has brought many changes in the education system. There was a time when studies were restricted to books only. Students used to pursue studies just to get a Degree and/or a job.
Fortunately, today education defines a broader meaning. Learning has become fun for students because of the abundance of innovative ideas.
Among them is an organization known as Team Indus, a Bengaluru based startup, the only Indian team to win the Google Lunar X prize.
Team Indus is a group of people from diverse fields such as engineers, air force pilots, bankers and aerospace engineers. A dozen retired Indian Institute of Science's professors have also secured their role as a mentor in Team Indus.
This organization is breaking the stereotype by proposing unique idea to connect with students and IIT graduates in their 'mission - let's land on Moon'.
In this electronic era, your passion and knowledge is limited by a platform to showcase your talent. And that's what the team Indus is addressing today. In their mission, they are inviting students with their innovative ideas to create a model which will be able to land on the Moon by 2017; the registration closes on 15th September, 2016.
Such path breaking developments in the field of education drives significant changes in the society. Students has to be ever vigilant to the options and choices available and must make best use of such unique and productive platform available for the students.
Furthermore, it is very important for students to focus on the learning rather than following the age old career options. Students need to inculcate the desire to experiment with ideas in their learning process by involving in different activities, which will make them a better learner and maybe, an innovator in the future.