Interview With Mr. Mukund BS and Mr. Raghav Boggaram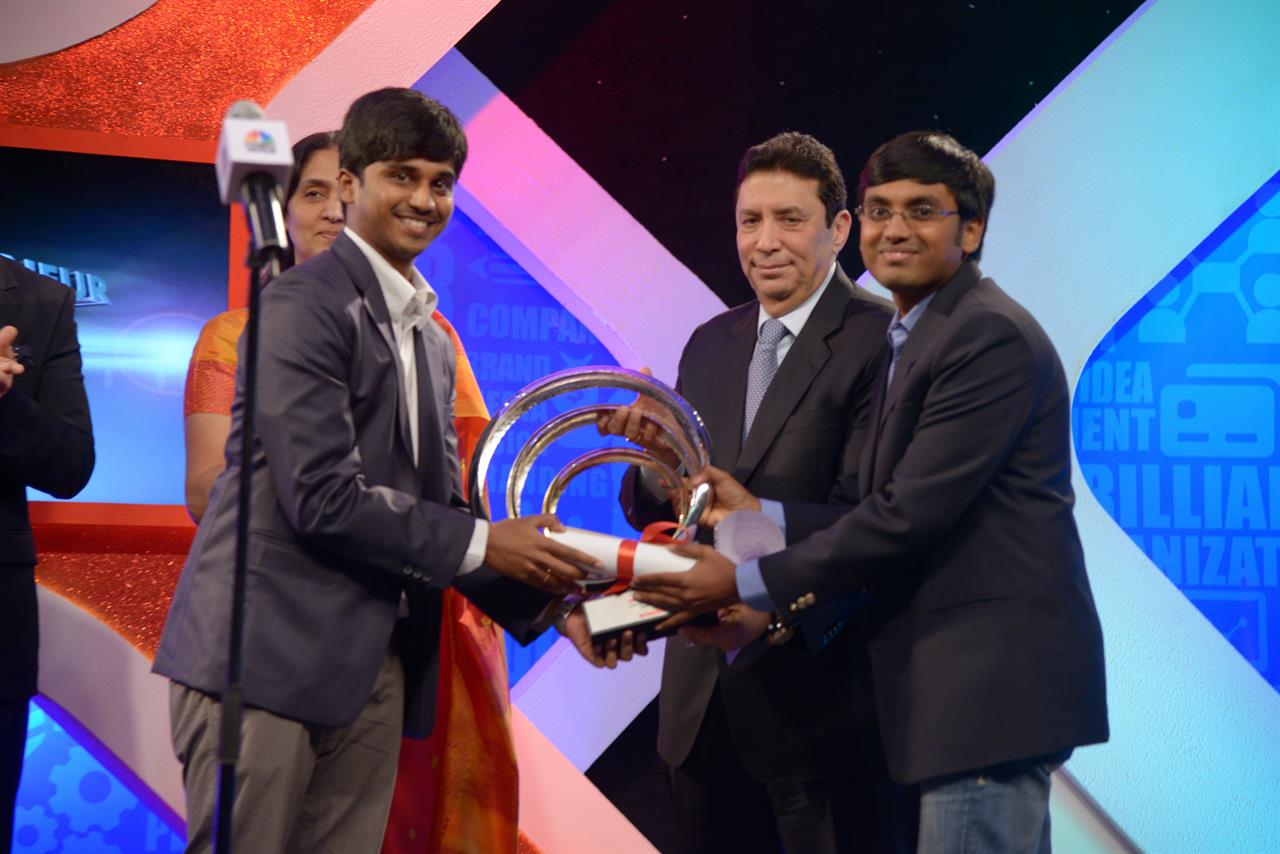 ReNew IT was founded in 2009 by Mukund BS and Raghav Boggaram. The primary goal of the company is to increase the number of high-quality, low-cost PCs and related parts and accessories available to Students, NGOs, Small Businesses and other users.
ReNew IT mainly source computers from large MNCs - refurbish and remarket them. This helps bridge the large digital divide that exists in a country of over a billion people. FairGaze gor an opportunity to interact with them through our correspondent Ms. Priyanka Negi. Read the excerpt to know more about ReNew IT.
What ignited the spark in both of you to start the ReNewIT- 'Make Computers Affordable to everyone'?
Two events in 2008, catapulted us on this wonderful and extremely enriching journey of bridging the digital divide in India. In 2008 I was heading a pharmaceutical manufacturing unit and had to upgrade our computers to run the latest software applications. My old computers were still functional but they had to be discarded and the watchman wanted it for his high-school kid. That was when the seed was sown. Around the same time, at one of the Indian weddings, my co-founder Mukund met a friend of an uncle who was visiting India from the US. He runs an organization where they buy back old IT equipment from large organizations, test them and harvest the working spare parts which are sold to companies for their maintenance requirements. We realized that there is a huge demand for affordable computers and there is a huge supply of old computers which instead of being disposed, if they are refurbished and made available to millions of Indians, we could transform lives.
As you have received the FKCCI Innovation Excellence Awards for MSMEs in 2014, how did you feel?
We were very happy that we got recognized for the work we are doing. Since inception, we have refurbished more than 20,000 computers impacting over 100,000 Indians. Our team has been taking scrap computers from large organizations and converting them to millions of smiles.
Do you agree that Business enterprises need to be innovative for survival and better performance?
Innovation and evolution is key for success of any company. ReNew IT like any living organism has continuously been evolving since inception. Every day, we learn something new and we are always looking out to improve on our systems and processes and trying to add more value to our customers. That said, all changes have occurred keeping in mind our Mission which is "To Make Computers Affordable to everyone". That is the driving force behind any of the transformations till date.
Is there some sort of pattern or formula to becoming a successful entrepreneur?
Forging relationship with customer, especially the initial customers is very important and key to future growth of the business. Getting the first customer is really hard because people always ask for references – especially when they are dealing with young entrepreneurs. It is a chicken and an egg story – to do business we must have already done business before. Luckily, Mukund being from IIM Calcutta – the alumni network helped to get us a foot through the door.
What are the most and least rewarding aspects in the work of an entrepreneur?
If I had to summarize our journey at ReNew IT in one sentence – "Have Passion, Take Action and Magic will happen…" I really love doing what I am doing. It is really hard to pick one favourite aspect. But one thing that does stand out over and above everything else is seeing the smiles on the kids who have just used or bought their first computer. The satisfaction we get from that is immeasurable.
The challenge though is the initial struggling phase of the business and financial crunch that entrepreneurs face.
What do you think about the Young Inventors of India who are making India proud?
There are a lot of young inventors in India doing great things in different fields. Few of these inventions can change people's lives forever. It will be one of the drivers of India's transformation from a developing economy to a developed nation. This could help in creating a new generation of icons like Narayana Murthy or Azim Premji, and maybe we could soon see an Indian Google or a Facebook.
According to you what is more important to achieve success, hard work or smart work?
I believe there should always be a blend of both hard work and smart work. The main thing for any entrepreneur is perseverance. The only way you can play this game is to love it and live it. The aim should be more than to make money, money is always the by-product of doing the right things.
Have you faced some failures in your journey, and what have you learned from them?
While working for an MNC, you are generally not exposed to the brutal truths about the problems that a common man faces or more specifically the general problems that entrepreneurs in India face. Getting the required approvals was a big challenge and an eye opener. It took us almost a year to get all the required statutory approvals before we could start our operations. We needed to register our place of business and all the approvals would be granted for that place of business. So we were actually paying rent for one year without even starting our business. We were using our savings to start the project. Those were really challenging times.
Once we started our operations, there were all the comparisons with us being similar to kabadiwalas. It took some time for people to understand what we were trying to accomplish. They were wondering why well educated MBAs were getting into the scrap business. It takes time for people's mindsets to change – but we were really blessed that our family supported us 100% in our endeavors.
Would you like to share the mantra of a balanced life?
Building a team is the best way to have a balanced life in an entrepreneurial life. Apart from the founders, our operations manager Mr Neelakantaiah has been with us from day one. He runs a tight ship and ensures that there is no compromise on the quality of the refurbishing at our facility. He didn't know anything about computers at the outset. His dedication and enthusiasm for learning have made him our MVP. He can now put some engineers to shame with his computer knowledge. He manages a team of 7 technicians. We put our recruit's up to jobs where they are stretched. Even if they don't accomplish it, we encourage them and support them to ensure that they accomplish it eventually. This creates a healthy atmosphere where there is a strong mutual trust. Healthy relationships with all the stakeholders increase the odds of success.
What three pieces of advice would you like to give to school students who aspire to be future entrepreneurs?
The start-up journey is not all rosy as it seems. People can only see the roses and not the thorns. It is never a sprint and is always a marathon. It is really important to have patience and perseverance and above all passion. If the passion is not there, there is a higher chance of walking away when things become a little hard.
But if one has the passion, continuously takes action… magic will happen.