Expert Speaks
/ Holistic development
Interview with Ms. Shalini Singhal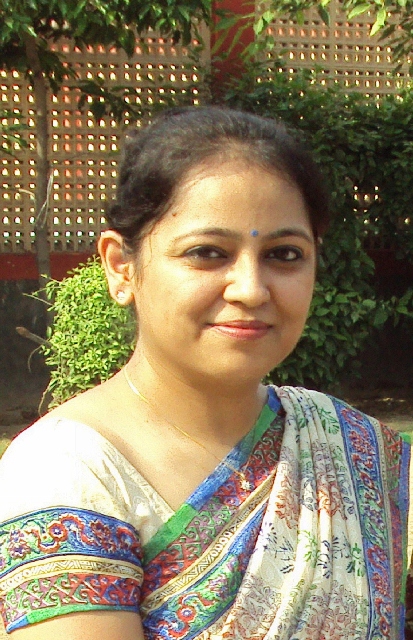 A Doctorate in Nutrition, Dr. Shalini Singhal started as a business head but later came up with the idea of opening her own clinic and guiding people towards good health. She has worked in the nutrition industry for the last 19 years. She contributes to the society with her expertise which has come from working in well-known institutes like VLCC, Pritkin etc. She has also been involved in teaching budding dieticians and nutritionists. Read the exerpt below to know more about Ms. Singhal through our correspondent Ms. Srishti Anand.
What attracted you to this career?
I always wanted to take up a career in Preventive Health Care. I chose B.Sc. Home Sc. for my graduation and then pursued Post graduation in Foods & Nutrition. Thereafter, I took up a research project on heart patients in a leading hospital in Jaipur and that study won me UGC Research fellowship and my Doctoral degree.
Why is a proper diet necessary for a growing child?
Nutritious food and proper dietary habits play a pivotal role in the physical, cognitive and psychological health of a child. A growing child needs nutrients for physical growth, mental development, for protection from various diseases and for energy purposes.
What is that one diet tip you swear by?
Eat More ''Food Right from the Kitchen Garden'' and Eat Less ''Processed Food''.

Do you think children should consider becoming a dietician?
Yes certainly. Preventive health care is the need of the hour. With rapid modernisation and urbanisation the world is facing an epidemic of lifestyle diseases. Nutrition & Dietetics is a field which is going to have an increased demand in the years to come.
What still keeps you attracted to this career?
It's my passion now. I feel blessed to have got an opportunity to study Nutrition and guide people towards better health and longevity.

What is the common problem that people come to you for?
Obesity and other associated lifestyle problems like Diabetes, heart disease, hypertension, kidney ailments etc.

Who has been your guide/mentor in the entire journey?
Dr. Rajeev Gupta, Chairman of Interventional & Preventive Cardiology, Eternal Hospital, Jaipur has been my guide since my graduation days. My husband was the one who pushed me into entrepreneurship and has always been very supportive.

Do you think the supplements that teenagers take to substitute real fruit are fine?
No, I do not recommend anything of this sort. Processed food cannot be compared with natural food at all.

What is your advice to students who are planning to take up this career option?
Just go ahead. Get your concepts right, get the right work experience and practice with ethics.