Expert Speaks
/ Holistic development
Sports now has more acceptance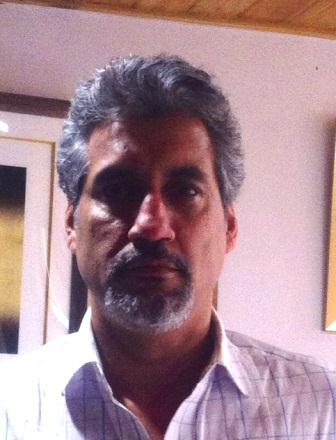 Do you also feel we have a teeming number of arm-chair sports enthusiasts who would rather cheer for their favourite players than attempting to play a sport? We may not have definite answers here but it's a development that needs to be addressed. Children and youth need to step out and play to understand a sport.
"We have sports enthusiasts who would rather watch a football premier league than play the sport. You need to play a sport to know about it. Till I played golf, I didn't know how difficult it is," says Atul Wassan, former Indian cricketer.
Ask Atul, a cricket commentator who has academies to provide training in the sport in Delhi, if cricket was his first love, and this is what he has to say: "Not really. Growing up in India you play seasonally. In winters, you play cricket and in summers you play some other sport. And in our times, there was no TV or internet. The only thing was to go outdoors and play. So, it was more of a seasonal thing."
It is in school at the age of 12 or 14 you realise which sport you are good at and you play better than others. "I was lucky at the age of 14 I was playing for the school team and then there were trials for the Delhi team. I was at Guru Harkrishan Public School in Vasant Vihar, Delhi. I went for Delhi under-15 school boys trial and got picked up. And then, I went for a professional club. I started my training," says Atul, who feels, those children who are good in a particular sport should go for regimented training where they get to see senior players and learn from them by interacting with them and observing them.
While sports has found its place in classrooms, there are schools which give more weightage to academics which many feel leads to single dimensional growth of a child.
"Things have changed. With football premier league becoming so popular, schools now have professional footballers. All the colonies have cricket academies. So, if somebody is interested, even if he doesn't reach the top level, there are various levels where he can survive and make sport a profession. You don't have to become world famous to become successful," Atul adds.
In cricket, if you play first class cricket, you get a job. If you are good, you may get an IPL contract. So, you don't have to become a test player to become successful. Sports has got more acceptance. Parents also feel if the child is good, they can pursue it.
However, all said, parents still wonder how far their child will go.
"You have to keep it open. Everybody will not become a test player. In 80 years of the Indian cricket history, only 260 players have played for India. So, at least pursue it. Sports will teach so many things in your career. Team spirit, discipline, peer pressure and also how to live with people. These are the core qualities you will gain which will help you in corporate career," Atul says.
Sports has to be taught and inculcated in a way where one is encouraged to give it one shot and start diversifying once you hit a brickwall. But the training has to start at the right age.
"The bar is getting lower and lower. In cricket, 9-10 years of age is good for structured training. Same in football too. Swimming and gymnastics have to be learnt early. However, a child must enjoy the game. (Andre) Agassi hated tennis but he became the best. You have to leave the child to his fluency, talent and joy," says Atul.