FairGaze Joins Gyan Utsav 2076 by Shiksha Sanskriti Utthan Nyas
14 Aug, 2019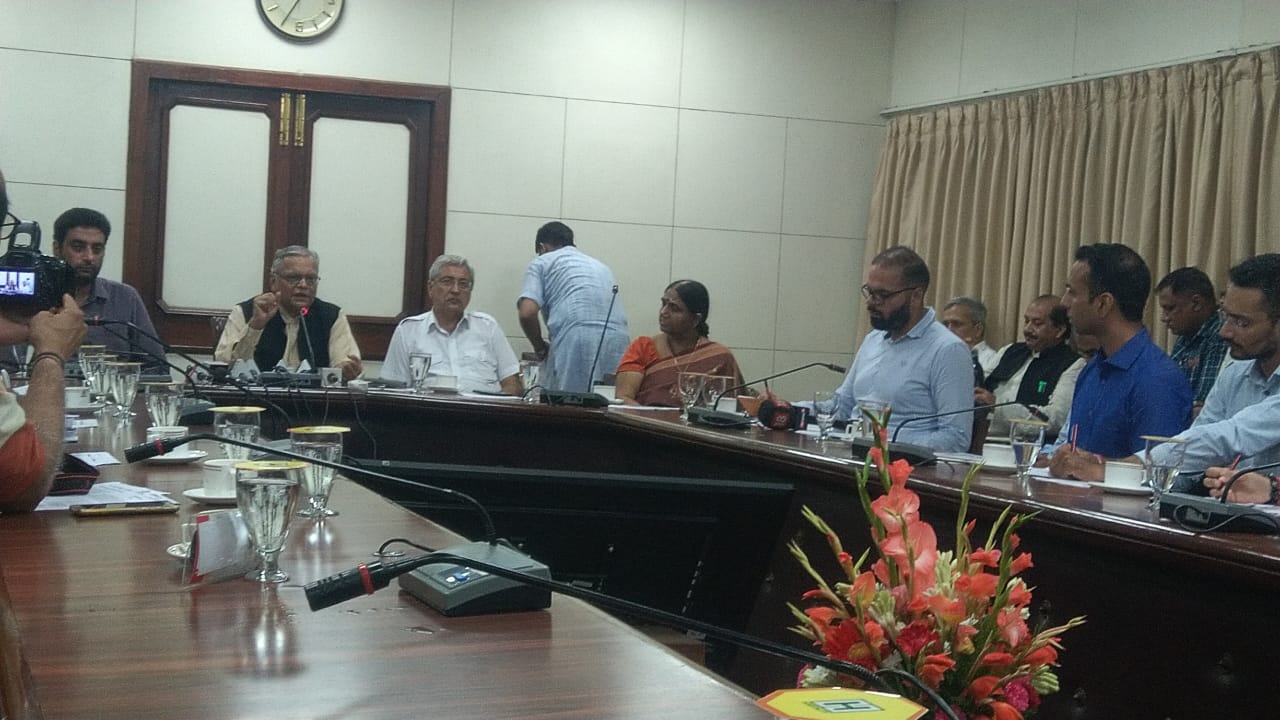 Gyanotsava 2076 by Shiksha Sanskriti Utthan Nyas on 17th of August to be held at Indira Gandhi Open University, New Delhi is focused on the implementation of the new education policy and the issues related to competitive examinations.
On the new education policy proposed by the Ministry of HRD, Shiksha Sanskriti Utthan Nyas is of the view that only the able administrators in the field of educational administration can help in achieving the real objectives of the new education policy. To fulfill this objective Gyanotsava 2076 is being organized on 17th August to raise the basic and fundamental issues of the new education policy. The main issues which are being discussed are the quality of education, value of education, education in the mother tongue, conduct and behaviour of the students, personality development and character building of the students. In addition, Indian traditional knowledge system will also be highlighted in Gyanotsava 2076.
Honourable Sarsanghchalak Shri Mohan Rao Bhagwat will grace the occasion along with the HRD Minister Shri Ramesh Pokhriyal Nishank, Yog Guru Swami Ramdev, Shri Pranav Pandya, Acharya Balkrishna, vice-chancellors and eminent personalities working in the field of education in India, who will also share their views from the dais. Many key persons associated with multiple Central establishments are also expected to be present this event.
Another program will be held on 17th of August at 6:30 p.m. at Bharat Ratna C Subramaniam Auditorium of National Agricultural Research Centre, Pusa, New Delhi. Shri Mohan Bhagwat ji shall address the audience and share his views. Shiksha Sanskriti Utthan Nyas instituted the Mahamana Pandit Madan Mohan Malviya Shikshavid Samman eight years ago which is awarded every year to a person who makes outstanding contribution to the Indian traditional education system. This year's award will be presented during this event.
Shiksha Sanskriti Utthan Nyas is also working to address the issues related to competitive examinations and is determined for making it logical, relevant, competent and transparent. In pursuance of this objective, a conference is being organised on 18th of August 2019 at Indira Gandhi Open University at New Delhi, to focus on issues related to Union Public Service Commission, State Public Service Commission, Indian Administrative Services and all other Central Services under the Staff Selection Commission, Railway Recruitment Board and Indian Banking Services Board Examinations.
Chief Guest Shri Mohan Bhagwat along with the Minister for Personnel Dr Jitendra Singh shall grace this conference with their presence. Several eminent luminaries from Civil Services, present and retired members of various Services Selection Board, Railway Recruitment Board, Staff Selection Commission, Banking Services Commission and people associated with educational institutions are expected to participate.