FairGaze Launches Dazzling Talents 2020
05 Feb, 2020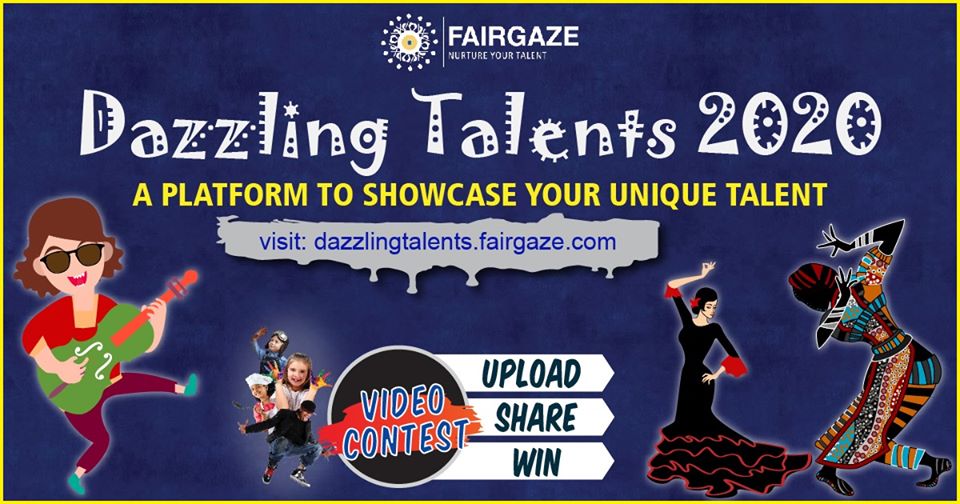 New Delhi, 5th February, 2020: FairGaze, the largest K-12 media is organizing a Pan India, free, online video contest "Dazzling Talents". The contest have commenced from 21st January, 2020. As the name suggests, FairGaze has launched this contest for school students where they will get an opportunity to showcase their hidden talents. Dazzling Talents is a platform of celebrating different talents like creative personal expression, culture and art. The contest is an online contest for school students and is divided in four categories. The four categories include Dance, Innovation, Singing, Art and Craft for students of class Nursery to 12th class.

The Dazzling Talents is a great opportunity to showcase multitude of talents in students, through dance as when you dance, your purpose is not to get to a certain place on the floor. It's to enjoy each step along the way. Innovation is also one of the category in which students can showcase and explore their innovation as necessity is the mother of invention. Invention arises directly from innovation. It is also a platform to appeal all aspects of arts like visual artists, budding chefs, aspiring singers, actor, dancers and many more. The hidden talents of young students and future of our nation will be recognized and will be highlighted at Pan India level along with many exciting prizes and vouchers.

The registration for the contest is open and free for all school students with a sorted registration process in 3 segments of "SHARE", "UPLOAD" & "WIN". The Rewards will be provided on the basis of viewership (Views- 1 point, like - 2 points).The participants have to share their link with family friends and relatives in order to increase their viewership to win this All-India level contest.

FairGaze is the largest school focused media and an ecosystem for holistic development, which works with various stakeholders and policy makers, including organisers of premium events associated with education industry. FairGaze engages with over 350,000 students from over 13,000 schools across India. FairGaze works with schools to help manage their newsletter promote the sports and cultural functions of the schools and recognise the achievements of the students.