FairGaze Welcomes Ambassador Dr Deepak Vohra as Chief of Advisory
07 Feb, 2020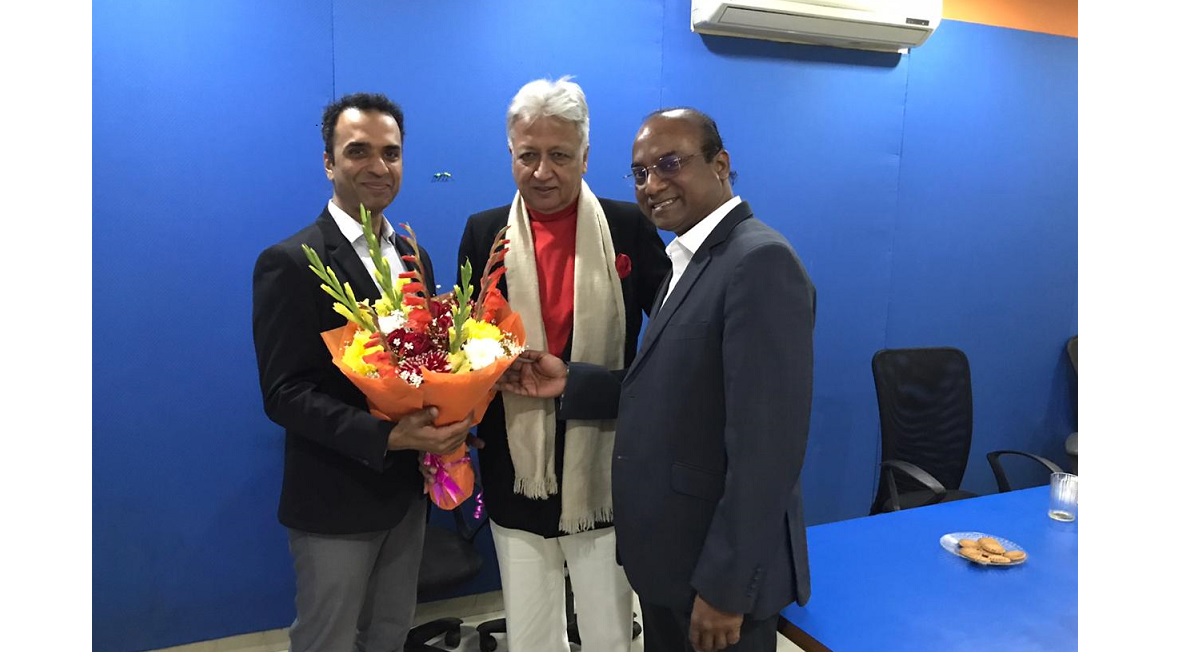 FairGaze is pleased to welcome Ambassador Dr. Deepak Vohra as Chief of Advisory Board. He brings in immense experience and wisdom to the team FairGaze. He was the Ambassador of India to Armenia, Georgia, Sudan, South Sudan, Poland and Lithuania, and is currently Special Adviser to the Prime Minister and countries including Lesotho, South Sudan, Guinea-Bissau and to the Ladakh Autonomous Hill Development Councils Kargil and Leh.
Ambassador Dr. Vohra met the team at FairGaze for an interactive session and appreciated their effort. The Ambassador's vibrant and intellectual yet bubbly personality had the unflinching attention of the team.
Ambassador Dr Vohra shared his insights on the challenges of students and causes close to his heart, especially Sustainable Development Goals (SDGs), an important initiative that has the potential to make significant impact among the students in our country.
FairGaze team expressed their gratitude and thanked him for taking up the onus as a guide on the organisational journey and sharing his extensive experience and wisdom.
FairGaze is the largest school focused media and an engagement ecosystem for school community for holistic development, which works with various stakeholders and policy makers, including organisers of premium events associated with education industry. FairGaze programs enables school-wide engagements, trainings, talent grooming, rewards and enhanced engagements between students, faculty and mentors. FairGaze engages with over 350,000 students from over 13,000 schools across India.