Free Webinars by FairGaze are Fun Way to Wellbeing, Learning
24 Apr, 2020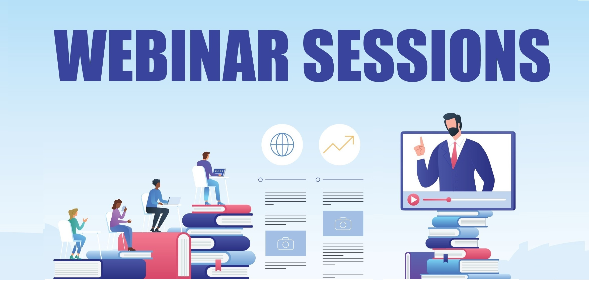 Students, teachers, and parents are locked down in their houses and deprived of their 'normal' life due to coronavirus pandemic. To beat anxiety around the tumultuous beginning to a new academic session in an unfamiliar 'online' world, FairGaze has been organizing exciting webinars that cover broad aspects including physical and mental wellness as well as learning new skills in a fun and engaging manner. These sessions began from 30th March 2020 and involve experienced professionals and the best of mentors who are passionately working towards the betterment of the school community.
FairGaze has been in constant connect with various stakeholders in the school education industry and realized early, that there is an urgent need to help the school community transcend the overnight shift in the school education system, which FairGaze facilitated with a plethora of enabling and capacity building engagements with the school community.
The most vulnerable of the lot are students who suddenly have been deprived of social interactions that not only helped them learn social skills but also made a significant impact on mental wellbeing.
To address this, FairGaze organized webinars focused on mental wellbeing like 'Stay Positive and Hopeful in times of Social Distancing' by Vineet Tandon who is India's first and only musical motivational speaker, 'Mental Wellness' by Dr. Nilesh Mohite associated with AIIMS, 'Designing Your Day's Schedule' by Dr. Bhavna Chadha who is expert in grooming professionals in addition to being an experienced psychologist, 'Importance of Health and Immunity at this Current Situation' by Ms. Manonita, an acclaimed nutritionist, and 'Coronavirus - Blessing in Disguise' by Mr. Niraj Gera, a renowned motivational speaker; which saw active participation in large numbers from the school education fraternity.
Webinars on physical wellbeing included 'Fitness and Goal Targets' conducted by India's youth sensation Sangram Singh who is an awarded wrestler and actor, 'Why Zumba is important in our Quarantine Schedule' by acclaimed Zumba and fitness experts saw massive engagements among the student community.
Many interesting webinars have been scheduled for the month of May that will enable young minds, parents, and teachers to learn, skill, and enhance their awareness in a fun and engaging way. Webinar sessions on unique topics like origami by Ms. Asha Gulati, an experimental artist, caricature drawing by Nidhi Gupta an acclaimed calligraphist and graphologist, the science behind performing art by Vishnupriya Pandey, professional Kathak proponent are also being scheduled. Check out the upcoming webinars: https://fairgaze.com/mental-wellness-webinars.html.
FairGaze is the largest school focused media that works with various stakeholders and policymakers, which also include organizers of premium events associated with the education industry. FairGaze engages with over 350,000 students from over 13,000 schools across India. FairGaze works with schools to help manage their newsletter in order to promote the sports and cultural functions of the schools and recognize the activation of the students.