Major Harsh Kumar Joins Advisory Board of FairGaze, Largest School Media
19 Feb, 2020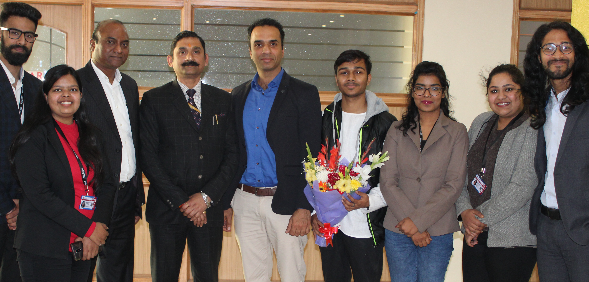 Summary: Major Harsh Kumar joins the Advisory Board of FairGaze, the largest school media to lead the education innovation and reformation initiatives.
New Delhi, 17 February 2020: FairGaze is pleased to announce the inclusion of Major Harsh Kumar to its team as an honorary member of the Advisory Board. Major Harsh Kumar's experience as a result oriented professional experience including the Indian Army, Corporate House, University system and the Secretary of NCERT (National Council of Educational Research and Training) in diverse roles, and his passionate drive to contribute to the development of youth of India will be a major boon for the future endeavours of FairGaze.
Major Kumar's willingness to join the Advisory Board in personal capacity is a testimony of the ecosystem and impact created by FairGaze in the school community. As a member of the Advisory Board, Major Kumar will lead the Innovation and Reformation of Education initiatives. He brings a unique outlook to developments in the field of education.
Reformation in education sector plays a pivotal role in the holistic development of the students in their journey of learning and this will be the focus area that Major Harsh Kumar will be leading in FairGaze ecosystem. During the recent meeting at the office of FairGaze Skills Pvt. Ltd., he enlightened the team with his thoughts which revolved around how innovation is critical to inspire the minds of young generation.
FairGaze is the largest school focused media and engagement ecosystem for school community, which works with various stakeholders and policymakers, including organisers of premium events associated with the education industry. FairGaze engages with over 350,000 students from over 13,000 schools across India. FairGaze works with schools to help manage their newsletter; promote the sports and cultural functions; and recognise the achievements of the students.