Sri Venkateshwar International School Going To Celebrate GANESHA- MY FRIEND!
18 Sep, 2019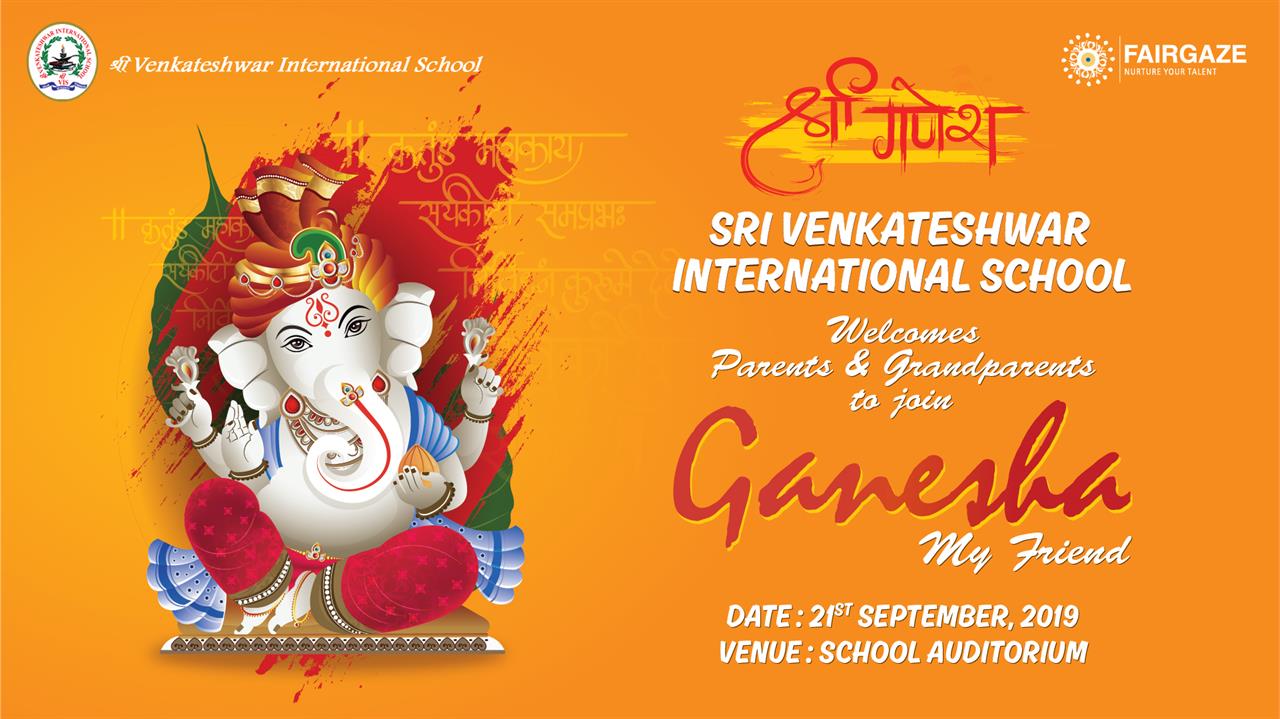 Summary: Today's generation is moving away from the cultural and traditional ethics and also festivals. The lack is somewhere in our education system, Sri Venkateshwar International School takes steps for creating a bridge between students and their parents and grandparents. For this, on behalf of the auspicious festival of Ganesh Chaturthi, students of class 1 of this school have organized an event 'GANESHA-MY FRIEND' to be held on 21st September'19.

On this amazing event, the factor which distinguishes it from other school events is that it has invited the family to be a part of this event so that all can grasp the divine blessings from Lord Ganesha together. The school never fails to enjoy various festivals and occasions happening in our country and to strengthen these bonds among their students and their families, school always incorporates in such kind of activities.

FairGaze is the largest school focused media and an ecosystem for holistic development, which works with various stakeholders and policy makers, including organisers of premium events associated with education industry. FairGaze engages with over 350,000 students from over 13,000 schools across India. FairGaze works with schools to help manage their newsletter promote the sports and cultural functions of the schools and recognise the achievements of the students.
For more information and insights on Ganesha - My Friend organized by Sri Venkateshwar International School, visit the link mentioned below: