Expert Speaks
/ Map of Life
Interview With Mr. Rachit Raj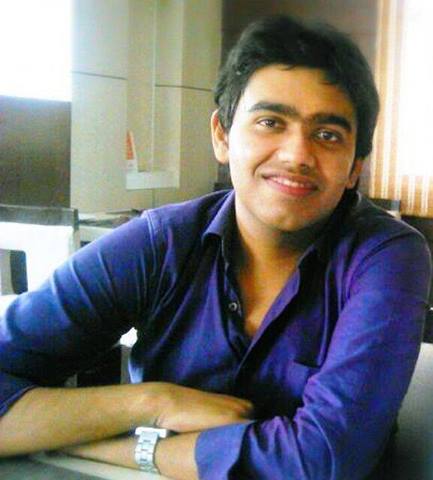 Mr. Rachit Raj an engineer by qualification serves the country as an IAS Officer. He has a vision to work for his country especially for the poor and the downtrodden. FairGaze got an opportunity to interact with Mr. Raj. Read the excerpt below to know more about him.
When did the idea of becoming an IAS stuck in your mind?
The idea was always there in my mind since I was a child. In my district, I used to see lots of IAS officers. They used to work a lot. That is how, I started thinking that one day I will become an IAS Officer and serve my country.
How difficult was it for you to crack such an exam?
Yes, I agree that it was difficult. There were lots of obstacles, sort of negativity, pressure and of course lots of hurdles. However, we should always remember that every situation has two faces. No struggle is complete without ups and downs. And like others I too had my share.
Today, how do you feel when you see yourself as one of the successful aspirants of the desired post?
Today, as an IAS officer, I see that I have a big role and a very big dimension to work for the country and for the world. More than that I think, there are people who belong to the down and poor section of the country who really need help. So yes today I see I have a very big role to play.
How did your family and friends support you during your IAS preparation?
Indeed, my friends and family supported me throughout my journey. Their support was very motivating. I believe friends and family's support is very much needed. They can give you motivational support and boost your morale. Sometimes you may feel depressed with the negativity that may surround you. In that case your family and friend's can help you by pushing your confidence towards a positive direction.
Besides all the difficulties, do you think IAS can be a good career option for students?
According to me, IAS can be the best career option for students, who really want to devote their life for the people and the country. I really believe it is a platform, which can offer you what you have really dreamt of.
According to you what should be the ideal age for a child to take effective decisions for his/her career?
Age is just a number and not a bar. In my opinion, there is no particular age to do anything. When I was in the 10th and the 12th standard, whatever subject I used to study, I was very thorough with it. So whatever you are studying you must be thorough with it. After the 10th you have to decide whether you want to go for science or you want to go for commerce. By then you must be clear what your aim in life is. So the beginning is very important. One needs to be focused and be thourough with whatever he/she is studying.
As per your suggestion, what all it takes to prepare for a competitive exam?
There is a basic rule which is applied everywhere. Be it in IAS, CAT or in any other exam, there are three basic mantras. First and foremost you have to revise a lot. Secondly, practice a lot of questions. Lastly, always be positive and confident. These three things are important to achieve the targets.
As it demands 15 to 18 hours a day to sit and study to prepare for competitive exams, how students can reduce the stress?
First of all, I would like to deny the fact that one needs to sit and study for 15 to 18 hours a day for any exam. This does not hold true. I,I myself in preparing for the toughest exam called IAS exam, never studied for more than 5 hours a day. One should always remember that never count hours, it should be qualitative study and not quantitative study. Secondly, stress will exist throughout, but the challenge is how you deal with it. You need to have self motivation, self confidence and above all patience to move on and to keep life very positive.
How can students balance their studies along with extra curriculum activities?
That depends on how students take up their studies. During my preparation,I used to devote a lot of time towards studies as well as listening to songs, jogging, etc. because that really helps to reduce the stress.
Would you like to share the success mantra for a balanced life for students?
There are three basic mantras which I believe in. Firstly, do whatever you are doing with passion. You must have a burning passion to achieve your goal. Secondly, whatever you have dreamt of, try to imagine yourself in that role and accordingly work towards it. Lastly, be very confident and you must be patient.
As you have achieved one of your 'goals', what is your future plan?
I am going to work for my society and my country by being in the administration system. I would also like to carry this forward on an international platform in the global framework.