Student Article
/ Comerce
Business Development Officer Is A Ray Of Hope For Business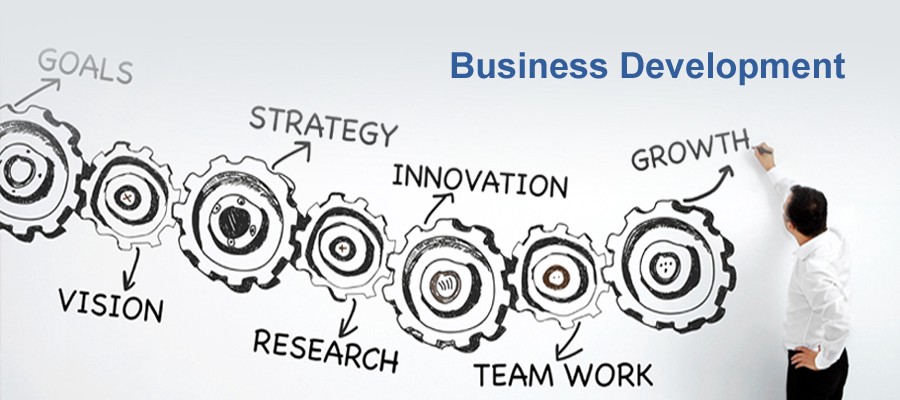 Assistant Editor
19 Jan, 2019
What is Business? In simple words Business is the activity of earning a living or making money by means of either producing or selling your own manufactured products or buying and selling products or services for a profit. The concept of earning profit or expectation of profit is very central to doing business. Anything that is done for profit or in expectation of profit counts in business. One may not always make money or even may run a loss but still be running a business.
There are certain criteria's or characteristics that are essential to have a business. First of all businesses must be the result of few individuals working together in an organized manner. Secondly businesses should be able to satisfy certain need of the society and thirdly businesses must be able to make a profit.
Business does not always satisfy a single individual. It actually provides a source of income to the society. Businesses result in generation of employment opportunities which in turn leads to the growth of the economy. However, the basic activity of any business is trading.
Business is not a onetime activity; it is a continuous process that involves production and distribution of goods and services. A single transaction cannot be termed as a business. Business is something that is conducted on a regular basis for it to grow and gain regular returns. To run a successful business companies or business houses need to continuously engage in continuous research and development to gain competitive edge. This strategy to continuously improvise and improve helps in increasing the profitability of the company.
In any business profit is the indicator of success or failure. The primary goal of any business is to gain the highest possible level of profit through either production, or sale of goods and services. This profit is a return on the investment that was done to start the business. And it is but profit that is the driving force behind all business activities. A company requires profit to survive, to grow, expand or diversify.
To ensure good long term success in business one needs to develop new clientele and nurture the relation with the new customers. This is where Business Development comes into picture.
Business Development is nothing but the creating of long-term value for a company/organization, from its customers, its value in the market and the relationship the company builds over time. Any activity which might even be non profitable but serves the purpose of enhancing business or developing the business in a positive way.
Business Development is crucial to any business for acquiring new customers, selling additional products, expanding business or diversifying into new ventures. In this era of technology the focus of all business entities are working on getting connected, expanding their network thus enhancing their business prospect and opportunities. Business development is the link between all the internal segments of a business like sales, marketing, product development and customer service with the external ones like new business opportunities, client relationship and research and tapping of potential partnerships.
Depending on the type of industry and the organization the work of a Business Developer varies in different forms and sizes. The Business Developer has to understand every segment of the business, work on detailed market research to detect new potential business opportunities. This is one of the main responsibilities of the Business Developer. One other important role that a Business Developer plays is that of creating, developing and nurturing the relation with the newly acquired clients.
Often Business Development is confused with that of sales. Though at the end of the day profit is definitely the aim of running a business however, the work of a Business Developer does not end with acquiring new clients where sales target can be met. A business developer has to work not just on new business line but also work on new channels of sales, new product development depending on the requirements of the clients acquired. They also need to work on mergers, integrating common functions of housekeeping, finance, legal departments of the firms that are getting merged to achieve significant cost savings. A business Developer has to look into the benefits of not just his own company but also keep in mind the satisfaction and benefit of the newly acquired clients or mergers to ascertain long term healthy, sustainable and trustworthy relationship.
The Job of a Business Developer is pretty challenging and invigorating. There are certain skills that are necessary to be a successful Business Developer.
1. One should possess excellent communication and IT skills.
2. The ability to get on with people at every level and the quality to influence them is a positive point.
3. Strong analytical, creative and the calmness to handle and problem-solving skills.
4. The ability to keep calm under pressure and adhere to deadlines.
5. Charismatic sales and negotiation skills.
6. Efficient teamwork and charismatic leadership qualities with keen attention to details.
To become a Business Developer one needs to study for a Bachelor's Degree in the field of Business, like Bachelor of Business Administration, followed by advance courses in the same like that of Master's in Business Administration.
Most of the colleges across India offer several courses related to the field of Business Development and Administration. One can also take advice from the Career counselors to get a sound idea about the courses. There are several Career Counselors that one can go to including Online Career Counseling as well.
Apart from these there are many Career Guide Services available online and one can go through those websites to get a good understanding of the Course. Many Career seminars also are held to help students select the course most suitable for them. The counseling also helps students understand their strengths and weaknesses and can work accordingly to better themselves.
One can log on to the links listed below which will provide one with a good understanding of the courses available and how to go about cracking the exam:
By: Madhuchanda Saxena