Student Article
/ Comerce
Is MBA Necessary to be Successful in Business?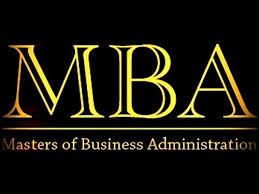 Assistant Editor
08 May, 2019
The essential elements that make a professional either in technical or managerial fields are knowledge, skills, and attitude. One has to attain these three irrespective of whatever the means is. What a great MBA college can provide is an environment and a consortium of like-minded people.
However, many experts have the opinion that being an MBA teaches you about being an exceptionally great employee and not an entrepreneur. There are many such examples, of the greatest entrepreneurs that have left the best B schools of international caliber and yet succeeded.
Therefore, these topics are definitely debatable, in the present scenario, every student is planning to get into MBA, and people believe that an MBA is necessary to succeed in business. But is it really necessary to have an MBA background to be successful in business?
Yes – MBA is necessary
Management of two P's: MBA is important as every successful businessman in the country should manage both the product and the people in an efficient manner. Those who do not have any managerial skills should take up an MBA course for improving their knowledge of management.
Vital ingredient: MBA education is necessary as management is considered to be the backbone of any business and generating creative ideas, managerial skills are necessary. These skills can only be imparted while pursuing an MBA course, and today, most of the companies have people with an MBA background.
Inculcates Professionalism: Management education is necessary as it implants professionalism in an employee. Having an MBA degree will help an employee to not only gain experience but also complete the work efficiently without making many mistakes. MBA graduates learn to manage the business with theoretical and practical knowledge; MBA trains you to excel in business without much loss.
Good job opportunity: The more and better educational degrees you have, the better career opportunities you will get. Having an MBA degree provides an employee with various good job opportunities. Most of the large business firms, do hire employees who have a strong background in MBA. Having a master's degree in business administration leads an employee to successful career paths.
Decision process: MBA trains a person how he/she can take a business decision after considering all the factors and having an MBA degree is an added advantage for the professionals as they can make any decision faster.
The above points mentioned are general in nature, so, now let us try to understand, what research has to say:
As per the study directed by Harvard Business Review, a research on 2000 CEOs was conducted. The CEOs having an MBA degree ranked 40 places higher than those who did not have a degree.
In some developed countries, the MBA is only advised after a few years of experience. Generally, a professional who is moving towards senior levels from the mid management take up an MBA course. Because handling business altogether is completely different from managing only a few elements of the business.
The educational modules of an MBA program that incorporates case studies, internships, bunch works out, tests and different competitions make the candidates ready to handle administrative positions.
Throughout the MBA program, a large number of genuine business cases are discussed, which confer the candidates to manage such circumstances that might arise during their administration roles.
The goal of MBA training is not just constrained to fasten career development of enlisted candidates, but additionally to create equipped expert administrators; those who could demonstrate their significance in any part while adding to the welfare of the society. A study conducted by Bain and Company in 2015 on 1,500 MBA graduates discovered that 66% of women and 59% of men wanted to create a positive social effect apart from monetary profits.
Some famous examples of World class leaders, who are an MBA graduate:
Tim Cook- CEO of Apple
C. Douglas McMillan (CEO of Walmart)
Mary T. Barra - CEO of General Motors Company
These are some of the top worldwide directors of fortune 500 organizations who hold an MBA degree.
Chanda Kochhar (CEO of ICICI Bank)
Indra Nooyi (administrator and CEO of PepsiCo)
Sanjeev Bhikchandani (author of naukri.com)
Shikha Sharma (MD, CEO, Axis Bank)
These are a portion of the fruitful Indian business pioneers who are MBA.
No – MBA is not necessary
Need skills, not degree: For becoming a successful businessman, a person needs skills rather than any degree. He/she should possess qualities such as good communication skills, leadership, and sincerity. They should have an inner ability, clear goals, great confidence level and concurrent thoughts. Inculcating these skills within oneself is the best way to succeed in business.
Practical Knowledge: Management is not all about having bookish knowledge but having practical knowledge and how and where to apply it in our day to day working. It is all about the managerial skills, thus, an MBA degree is not necessary.
Proven in history: History has proved that management education is not necessary for being successful in business, some examples: Michael Dell, the founder of Dell, do not have an MBA degree, yet he is successful due to his great business instincts and people like Dhirubhai Ambani, Ratan Tata, etc became business tycoons without going through an MBA education.
Regardless of the ways that MBA modules gives a closer to the real experience of the business world yet nothing can train better than real experience. Many business pioneers credit their success to experience, sharpness and sensibility rather than a specific degree.
Conclusion
Pursuing an MBA degree or not is an individual's choice, yet, having an additional qualification is always a better option. Having an MBA degree can be fruitful at some time in your career if you are aspiring to be successful businessmen. Today, many aspiring businesses people pursue an MBA course as strong career support. People might get confused about whether to pursue an MBA or not FairGaze understands this confusion and provides expert career guidance to the individuals on a personal basis. Their counseling follows a well-defined pattern and it has proven immensely successful in the past.
By: Aishwarya Sharma