FairGaze Gets Featured in News India Times
01 May, 2018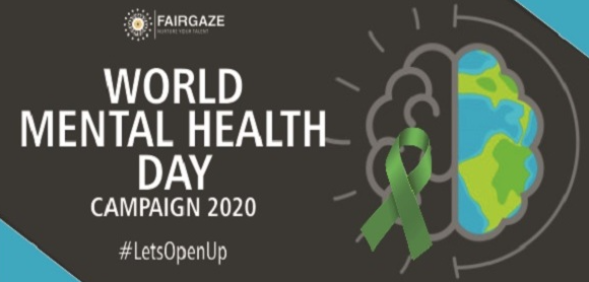 New Delhi, Wednesday, February 27, 2018: FairGaze a student focused platform for career guidance was featured in the online newsletter named News India Times (website).
FairGaze was established two years back and publishes school and student centric news, information, etc. while enabling students to widen their scope of learning in a fun and interactive manner. It allows the students to interact with experts of various fields and seek guidance about that particular career choice. Not just this, but after interacting with the mentors, students are also provided with an option to enrol for the programs conducted by those mentors. These programs help the children in honing their skills and becoming a better version of themselves.
Even though the physical interaction of FairGaze is limited to schools and students in the National Capital Region (NCR), but the organization proudly boasts of being connected with more than 100,000 students all over India.
The organization works hand in hand with students. The process of work includes students paying a small amount to manage their school newsletter and promote the events happening in their schools. This helps in the recognition of the achievements of the schools and its students. FairGaze currently has over 90 mentor-driven programs and is on the road to add more to them. These courses bring to the table a wide variety of career options for the child to choose from. "FairGaze as a platform allows experts, educationists and professionals from multiple fields to come together and help in providing life, skill and career hacks to students", said Sudheen, (Founder-FairGaze), in a conversation with News India Times.
Sudheen, who also owns Crystal Hues, an integrated marketing communication service provider, built the base of FairGaze in 2016, after doing an extensive and in-depth research with child psychologists, counsellors, educationists, etc. He says, "The experience of engaging with schools, students, education professionals and authorities is a very fulfilling one and offers a strong business model."
FairGaze has been recognized as a start-up by the government of India and has had the honour of working with a number of reputed organizations like Delhi Directorate of Education, Department of School Education (Haryana) and leading schools across the country. In the interview, Sudheen said, "Students of the K-12 bracket i.e. kindergarten to 12th class or undergraduates, are increasingly getting techno savvy. This increases the need to engage them in the real world without disturbing their bond with the virtual one. Instead engaging the students in the real world should complement their engagement with the technology and the virtual world. Following this approach can be a great way to find the solution for the isolation that the students are facing in todays world."
He also adds that even though he has been advised that children should be kept away from technology as much as possible, but he does not believe in this advice. Instead he believes that the use of technology is inevitable and there is no way that you can make the children avoid it.