FairGaze: School Focused Media Provides Substance Abuse Workshop
07 Aug, 2019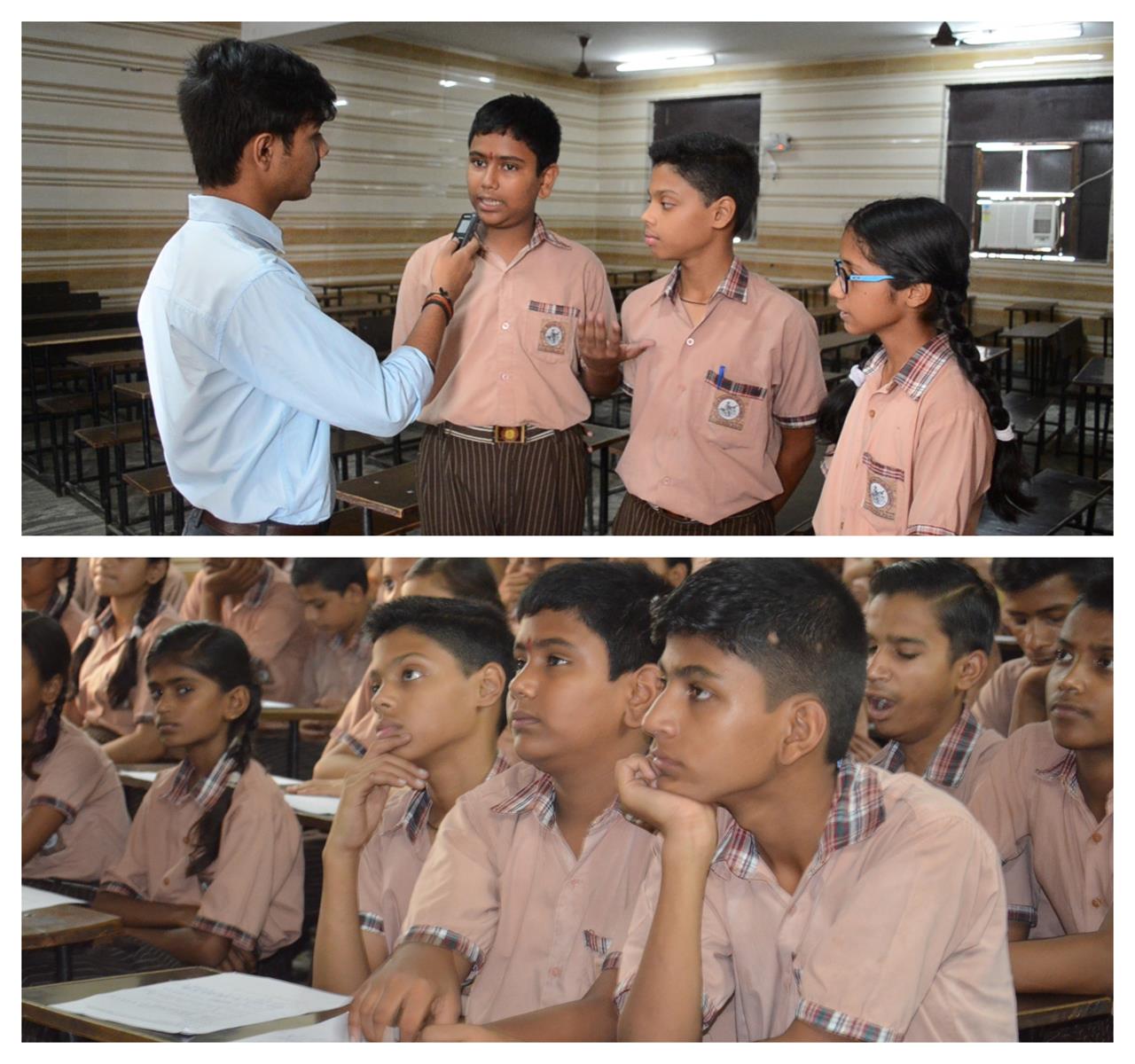 New Delhi, 7th August, 2019: FairGaze - the largest K-12 media has conducted the workshop on Substance Abuse in Manava Bhawna Public School, Burari on 15th July, 2019. The FairGaze mentor 'Mr. Puneet Gupta', a renowned psychologist from adhyapann: The Skills Hub led by founder Dr. Bhavna Chadha, a neuro – clinical psychologist informed around 150 students about Substance Abuse. The session was aimed to highlight and aware students about all the physical, psychological and long term effects of Substance Abuse.

Students of Manava Bhawna Public School interactively participated in the workshop. Through the workshop Master Shubham Tripathi learned that usage of anything should be in limit and we should not get depend over the things, otherwise excess use of that substance becomes substance abuse. On being questioned by us that how one can help his friend who is addict of Substance Abuse, Master Anurag Shekher smartly answered that he will make him aware and will suggest how it can affect his mental and physical health and his family. Student Dia Pant started very well whether it is younger or the elder one, whoever is committing wrong is wrong. She also shared that many students spoiled their life because of Drugs and Substance Abuse.

Ms. Sarabjeet Kaur, PRO, Manava Bhawna Public School, found the workshop very helpful to the students, as in present scenario the knowledge of Substance Abuse is the basic need. She also appreciated FairGaze Media for the wonderful counseling session.
FairGaze is the largest school focused media and an ecosystem for holistic development, which works with various stakeholders and policy makers, including organizers of premium events associated with education industry. FairGaze engages with over 350,000 students from over 13, 000 schools across India. FairGaze works with schools to help manage their newsletter promote the sports and cultural functions of the schools and recognise the achievements of the students.