Expert Speaks
/ Milestones of career road
Interview with Ms. Adite Banerjie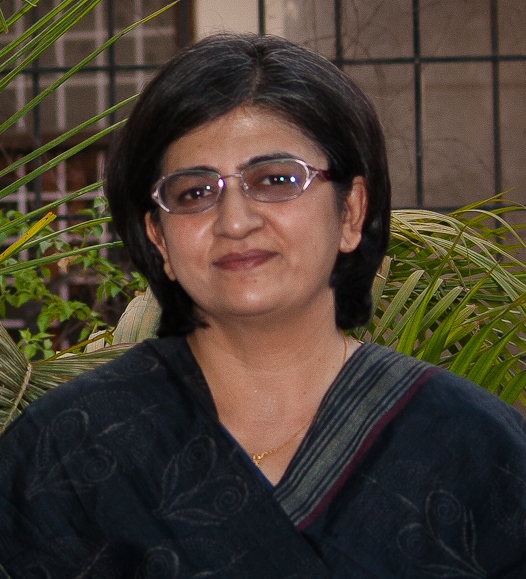 Adite Banerjie's love for books started at an early age. After working as a business journalist she turned her attention to writing fiction. She is the author of the romantic thriller, No Safe Zone. She has also written two books under the Mills and Boons brand name. Read the excerpt below to know more about Adite through our correspondent Ms. Srishti Anand.
How did the idea of writing occur to you?
Right from my childhood I was a keen reader. My habit of reading was encouraged by my parents who themselves were voracious readers of all kinds of fiction and non-fiction books. But apart from writing the odd essay for the school magazine I really did not take up writing in a major way. After my graduation I was looking for opportunities to take up a vocational course when I came across a journalism and creative writing course. I applied for it and I was hooked for life. Writing has been an obsession for me ever since.
What made you leave core journalism and take up writing fiction?
My journalism career spanned more than 15 years and during that period I worked with several publications including, The Daily, Sunday Magazine, The Economic Times and Business Today. While I enjoyed my journey as a journalist, I wanted to spread my wings. I wanted to explore different kinds of writing, including content writing and fiction.
So, I gradually shifted my attention towards freelance writing. I did – and still continue to –freelance content writing which included writing research reports for organisations, ghost-writing business articles, among others.
In the meantime, I also focused on learning the craft of fiction writing. I enrolled in screenwriting courses and that helped me enormously in understanding the essentials of plotting, scene building, world building, genre conventions, etc. which are very important for writing mainstream commercial fiction.
What is the best part about writing?
Whether I am writing a piece of fiction or doing business writing, I enjoy the entire process. Right from the research stage, to plotting the structure up to the actual writing and editing it.
People say writing is a therapy, do you think so?
I agree totally. Often when you are going through difficult situations in your personal life, writing can be a very cathartic experience and it can help resolve your issues, without going to a therapist! Many people write journals for that very reason. I have personally dealt with loss and grief by writing about it. It's up to you whether you choose to make it public or not but writing is the best medicine that you can rely on.
Do you experience writers block? What is your way to cope up with it?
Everyone goes through writer's block at some point or the other. When that happens to me, I try to evaluate the reasons for it. Writer's block in most cases is a symptom of the fact that something in your story is not working. There are several ways of dealing with it. Sometimes you just need a break from your writing. And do something totally unrelated. Try not to think about your work-in-progress and when you come back to it after a few days or weeks with a totally fresh mind, you will automatically find solutions for those elements in your story that were not working.
Would you advise students to take up writing as a career and what is your advise to them?
Writing is first and foremost a passion. You have to enjoy reading books (and not just fiction but all kinds of books). As a voracious reader, you begin to imbibe the basics of writing, including writing styles, structure, grammar, etc. It also helps you differentiate between good and mediocre writing so that when you write your own essays or stories you will have a good feel for what works and what doesn't. Without this kind of internal assessment, it will be difficult for you to evaluate your own work and make improvements.
Also, if you want to take up writing as a career, I would recommend that you first start off as a journalist or content writer, preferably in an organisation where you can get hands-on experience and guidance from mentors. While this will help you earn money from writing, it will also be a great opportunity to hone your writing skills. Be aware that if you want to write fiction, it is unlikely that you will make a living by publishing books. However, there are other ways of earning money from fiction writing – especially in the film and entertainment industry. But whatever kind of writing you focus on, you have to first learn the craft and focus on developing your writing skills.
Who has been your biggest inspiration?
My father worked as an art director in the Indian film industry. He also acted in amateur theatre in his youth. His love and passion for storytelling has always inspired me. He could spin the greatest yarns from the most mundane of things. But more importantly, he would tell the stories in a most entertaining fashion. When I write, I often think of how my dad would have narrated the story and that continues to be a constant source of inspiration.
What is the one tip about writing which helps a writer do wonders?
Read! Read across genres. Read everything and anything that you can lay your hands on. That was the tip I was given by my first mentor in journalism and I would give the same tip to anyone who wants to be a writer. Renowned author Stephen King says it best: "If you want to be a writer you must do two things above all others: read a lot and write a lot. There's no way around these two things that I'm aware of, no shortcut."
Have you ever been rejected by a publisher or such? How can a writer cope up with such rejections?
Rejections are a big part of the writing process. Every writer has to deal with it. As a journalist, many of the story ideas I pitched to my editors were rejected. But in those cases I made an effort to find out why they were being rejected. If I had already written out the story I would try and re-work it based on the feedback and re-submit. Or if the story was not feasible for other reasons, I would just move on and try to find some other story idea that would be more appealing.
In fiction writing, while my books have not been rejected (as yet) many of my screenplays have not found takers. There can be multiple reasons for that: for instance the scale of the story may require a bigger budget for the filmmaker or it may be in a genre that the filmmaker is not comfortable with. Same goes for the publishing world. So, every writer needs to develop a thick skin and not let rejections throw him/her off. The trick is in writing something more compelling, improving your skills and making sure that your next story will be more appealing and difficult to reject.
What are your future plans?
There are plenty of opportunities for writers today even though the competition has got much tougher. My plan is to keep working on my craft, write stories that engage with today's readers and viewers through better, more compelling stories.