Expert Speaks
/ Milestones of career road
Interview with Nakul Sahdev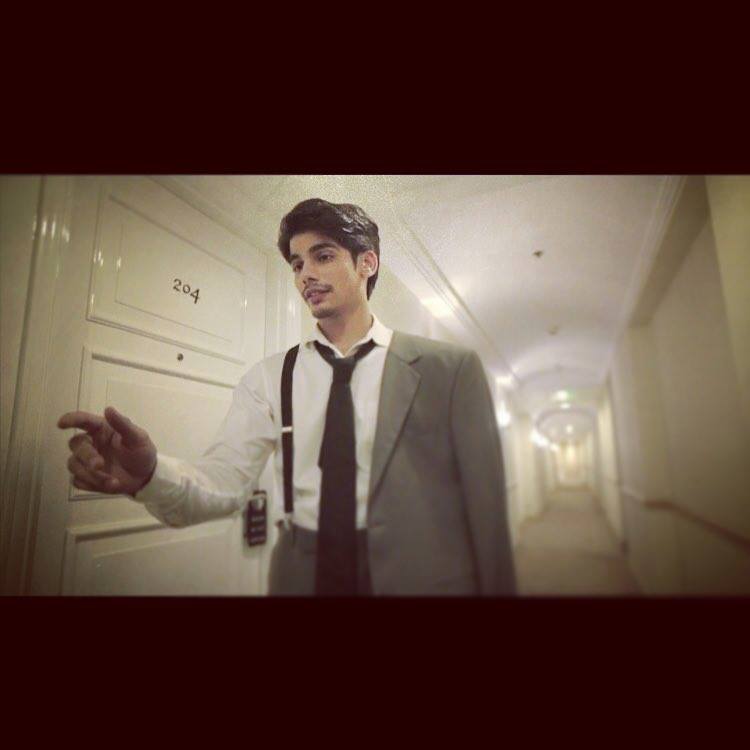 Once Subhash Ghai Sir told me that "when you learn something you have to let go of it because you are a vessel and if you are filled with something then how will you learn new thing in life." , and that's what I have been following all my journey. Nakul Sahdev, an actor from Udaipur started his formal training in acting and film making right after he finished schooling from St. Paul's Udaipur. To know more about his journey read the excerpt here by Anubha Das
Tell us about your journey so far? From being a regular boy in Udaipur to a growing star of TV industry?
I feel I'm growing and improving each & every day. I'm still a regular boy but with extra ordinary dreams, so yes I don't think I can find a perfect word for myself. However, I think I'm on a road to conquer without a destination but with well thought out vision.
You were a student of Whistling Wood International. So, how did WWI help you crave your niche as an on-screen character?
Yes. A lot! And I thank WWI for opening the doors of my life and my mind.
It ignited a spark and made me a curious child.
What role did formal schooling play in moulding you as an actor?
Apart from all the technicalities you learn about Acting and film making, my film schooling gave me eminent sense of being and self belief.
Now when I say eminent I'm not trying to explain my arrogance but a fact which I learnt that you and your work should speak superior quality.
What do you feel is the best educational preparation if you aspire to be an actor?

I think more than educational preparation. You have to first work on your belief system, and then start your educational learning. What I believe is watching movies and learning from books will help you in a long run.
Who is your inspiration?
My inspiration has always been my passion towards the work I do. I also get inspired by the books I read and my heart.
What was the feeling all together when you were facing the camera for the first time?
The exact same feeling that a baby feels while listening to their heart beat surprisingly. It was a trilling moment for me but madness for people around.
Acting is a short lived career, what after 5 years or 10 years?
I love acting and I have a great deal of respect for the film and television industry. Even though it is said to be short lived career, an actor with passion can always be there in the eyes of the public. We have a lot of great examples from our TV and film industry like Ali Asgar, Kavita Kaushik and many more.
What struggles did you face?
This career may sound easy, but no! It isn't that much. The struggles that I faced were to go through so many unnoticeable roles to bag a well recognized lead role. I have a very supportive family but sometimes you just lose patience.
Any acting tips you want to share with our readers?
Be honest towards yourself and your desires. Work hard, dream harder. See skill is not improved in hobby classes; we have to be at it every day. Now it can be worked upon through self learning or through a formal course, that's subjective.
Who would you give credit for your success?
My family holds all the credit for my success. I honestly believe that you can't take or give credit to yourself or few out there.
I have a habit that after I rap up every project I thank to each and every individual who was involved in project and it's not a kind gesture; I owe it to them for helping me perform at my best.
How was working with notable personalities of Indian Film Industry like Naseeruddin Shah, Subhash Ghai while studying at WWI?
It's an institution where we exchange learning and share our hearts out.
It was an unforgettable experience.
What would you like to say to the newcomers who are trying to get a break in TV & Film industry?
Believe and work hard, then it will be given to you.
Do you advice students to take this career?
Career is a very personal choice that a student has to make. I'll most certainly advice the students to follow their passion. If their passion lies in acting then they should always choose a career path accordingly.
What institutes would you suggest that have good acting courses?
WWI, NSD, Lee Strasberg theatre and film institute, NYU are few of the institutes with good acting course