Expert Speaks
/ Milestones of career road
Interview with RJ Sukriti Chaturvedi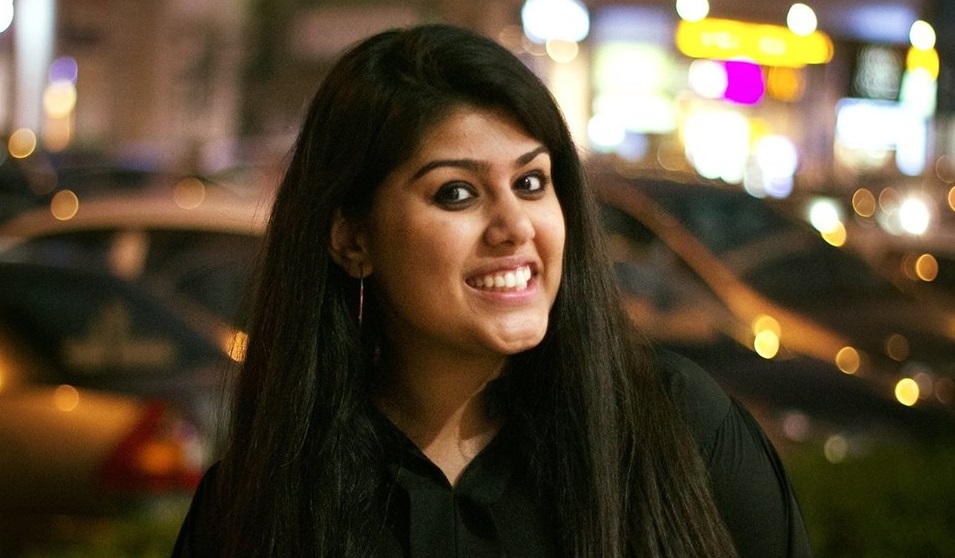 Bhavna Sharma, Assistant Editor
04 Jul, 2018
Sukriti Chaturvedi is a Delhiite. She was an RJ at Radio Mirchi in the show Meethi Mirchi. RJ Sukriti also worked as an RJ on the hottest radio station, Mirchi 98.3 FM, Delhi.
Sukriti is a young, talented, vivacious and open minded girl who also makes videos on topics that are socially relevant and also on public opinion videos. She is an engineer by qualification. Later, her passion to become RJ made her one of the best RJs in the capital city of India. Read the excerpt below to know more about RJ Sukriti Chaturvedi through our correspondent Ms. Shruti Anand.
1. When did you realize that this is the career that can give you wings to fly?
I never had a plan of mine as such. It's just that I was doing engineering and my engineering got over and I was free for one year. You know in engineering colleges, it's like once the placement is done, and then the joining of the company is one year later. So, I had one year and I was wondering what to do with this one year. Then there was a RJ hunt competition by Radio Mirchi. I didn't win that but after that I went to Radio Mirchi and worked there as an Intern for RJ Naved. After a year as an intern of RJ Naved, I started working at Radio Mirchi as an Employee. So there was not any moment, it was just that one thing led to another and that's how it happened.
2. What were the challenges faced by you while choosing such an unconventional career?
The first one was to convince my relatives about what I was doing. Another one was to tell people that yes RJing is also a career. As I have done engineering, so my relatives were like I'll be joining some IT firm and also my parents were like that I'll be working in night shifts. These were a few challenges. Also, it was difficult to tell people that RJing is also a full time job to pursue and people use to ask me along with RJing what else are you pursuing? The other thing was to discover something innovative every day. As in a creative field something or the other has to be discovered that will attract my listeners. I'll not call all of them challenges but these served me with the pleasure of working in a creative field.
3. How did your parents react when they came across your deep interest to become an RJ?
Well! It's a story, I participated in a competition held by Channel V and I stood third. Thereafter, I convinced my parents to let me go to Goa for another round of competition and after convincing them I went to Goa. Though I didn't win the competition but then I participated in a theater competition and that I won. I received a cash prize of Rs. 20,000 and after that my parents believed that I could do something in this creative field. So after that it wasn't so difficult to convince my parents.
4. How did you build and develop your oratory skills to be an outspoken, confident and vivacious RJ?
Well! This was because of my mother as she used to encourage me in all school activities like poetry, debates, etc. and the saga continued in college as well. That's how I guess I developed my oratory skills because of my mother.
5. What was the best show you hosted till date and why it is the best one to you?
I have done various shows with celebrities but the best and different of all was one on Valentine's Day. I interviewed various couples. One of them was an acid attack survivor, knowing her story and another was a visually impaired couple who were in love. So that was a different experience for me to know their story and also the best show for me.
6. Were you not afraid of going off-stream when many of your friends would have been still into those age-old careers like doctor, engineer?
Yes, it happened when I was interning with one of the IT firms. I could not connect with my work there. My friends were earning well there but I was happy with my job as RJ. So, I didn't ever feel that bad because I was happy with my job.
7. Who is your real life inspiration in this field?
RJ Naved and RJ Sayema. RJ Naved is my inspiration because I have learnt a lot from him and RJ Sayema because she was my mentor.
8. Your funny and yet realistic videos are making a buzz in the capital. Are you passionate about acting as well?
Yes, of course! I would love to do acting as in RJing we do not receive immediate feedbacks but in VJing it imprints gratification. That is because we get the feedback in the form of likes and comments from the uploaded video. And I enjoy dubbing videos and I love to do acting forever.
9. You have been an inspiration for the youth today. So, what advice would you love to share with today's generation?
I still seek advice from people though I believe I am not in a position to give advice but I have learnt that "Be Yourself". You may not know what you are good at so just keep doing until you find your streak. Be original.
10. What are your plans for ten years from now?
No plans as such but I want to keep entertaining people and 10 years from now no plans yet.