Student Article
/ Science
The Top Medical Exams in India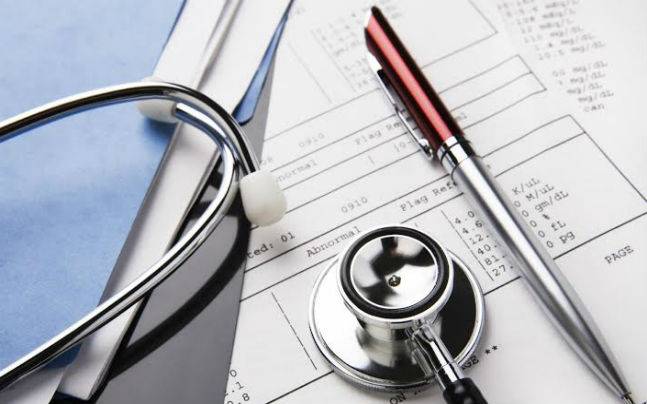 Assistant Editor
11 Feb, 2019
Medical entrance exams are conducted on both National Level and State Level for selecting suitable medical students for various undergraduate and post-graduate medical programs. Quality of medical education and recognition of medical qualifications in India are supervised by the Medical Council of India (MCI). If any aspirant is planning to write medical entrance exams then
there are a number of entrance exams which must be considered. These examinations are conducted for the purpose of shortlisting students for undergraduate medical courses. Different entrance tests offer admission to different colleges and institutions. Check out the many entrance exams for admission to undergraduate medical courses:
NEET (UG): NEET stands for national level single medical entrance exam which is conducted by CBSE (Central Board of Secondary Education). The candidates who are eligible can apply for MBBS and BDS admissions. This exam is held for providing admissions in MBBS/BDS courses which are offered by all government and private medical colleges in India. It is a one tier exam which is commences once in a year in May. NEET exam has been replaced by AIPMT exam. The syllabus of this exam consists of four sections: Physics, Chemistry, Zoology & Botany. With the help of this examination, admission will be given to the undergraduate medical courses (MBBS). The candidates aiming for AIIMS must pass the higher secondary examination from a recognized board with an aggregate of 60% in subjects like Biology, Chemistry, Physics, and English.
JIPMER (UG): JIPMER stands for Jawaharlal Institute of Postgraduate Medical Education and Research (JIPMER). This institute is unique and the oldest among all in India offering education in European medicine. It is located in Puducherry. JIPMER provides courses at the Undergraduate and Postgraduate levels and admits students only on the basis of its own test and not through AIPMT or any other State Exams. JIPMER, Puducherry under Government of India since the year 1956, is one of the renowned Medical Institutions in India.

NEET (PG): Organised by AIIMS, New Delhi, AIIMS PG Entrance Examination is a national level postgraduate examination. This exam is organized to select students for admissions in MD/MS/MDS/DM/M.CH courses offered by AIIMS institutions across the country. This is a single eligibility cum entrance examination for admission to Postgraduate Medical Courses which will include many courses.

AIIMS (PG): AIIMS stands for All India Institute of Medical Sciences Post Graduate Exam. This is an entrance exam for which candidates need to apply for various PG medical courses. The examination is conducted under AIIMS, New Delhi. The students with MBBS degree can apply for MD/MS and BDS degree for MDS from a Medical Council of India/Dental Council of India recognized institution can apply. Also, students must have completed one year of rotating internship. Students awho are belonging to General Category must have secured a minimum of 55% aggregate in MBBS, while it is 50% for candidates belonging to SC/ST category. Postgraduate aspirants are introduced to latest methods of teaching and given various opportunities for actively participating in teaching exercises. The other important objectives of the Institute are to bring together in one place the educational facilities of the highest order for the training of personnel in all the important branches of health activity.

JIPMER (PG): JIPMER imparts Undergraduate (UG), Postgraduate (PG) and Super Specialty Medical Training with the help of a working hospital (JIPMER Hospital) with bed strength of Sanctioned 2134 and a Nursing College. Various courses including M.B.B.S., B.Sc., M.Sc., M.D., M.S, are provided in various disciplines. Super Specialty departments of Cardiology, Neurology, Cardiothoracic Surgery, Urology, Neurosurgery, Plastic Surgery, Pediatric Critical care, Pediatric Surgery, Neonatology, Clinical Immunology, Clinical Pharmacology, Nephrology, Endocrinology, Medical Oncology, Surgical Oncology, and Surgical Gastroenterology also offer D.M./ M.Ch. Courses. Full-time Ph.D. Programs are also available in fifteen disciplines as on date.

CMC, VELLORE: CMC stands for Christian Medical College and is established in the year of 1900. It is a top private educational and research institute in India and one of the most coveted colleges for MBBS and BDS aspirants. CMC Vellore has been consistently ranked among the top medical colleges in India. Outlook India also ranked CMC top private medical schools and offered courses include Undergraduate Degree Courses (Group A), MBBS, B.Sc Nursing, Allied Health Sciences Degree Diploma, M.Sc, MPH & Fellowship Courses (Group B) Nursing, Allied Health Science Diplomas, Post Graduate Diplomas, MSc, and MPH (Master of Public Health).

AFMC: AFMC stands for Armed Forces of Medical College. This institute in Pune is one of the leading medical institutes of India. This institure has been recognized as a center of excellence in research and education. Set up on 01st May 1948 in Pune, Maharashtra, this institute is based on the recommendations of the BC Roy Committee by unifying the existing defense medical establishments. This institute offers training to post-graduate and undergraduate nursing and medical students assuring career prospects in defense services. Also, it offers a total of twenty-nine departments including Microbiology, Anatomy, Biochemistry, Dental Surgery, and Surgery. It also includes the super specialty department of CT Surgery.

Medical entrance exams are conducted on a National Level and State Level to select suitable medical students for various undergraduate and post-graduate medical programs. In India, quality of medical education and recognition of medical qualifications are supervised by the Medical Council of India (MCI). If you are planning to write medical entrance exams in 2016, check out these top 5 medical entrance exams in India.
By: Preeti Narula