Interview of Genesis Global School at 25th RBCL 2019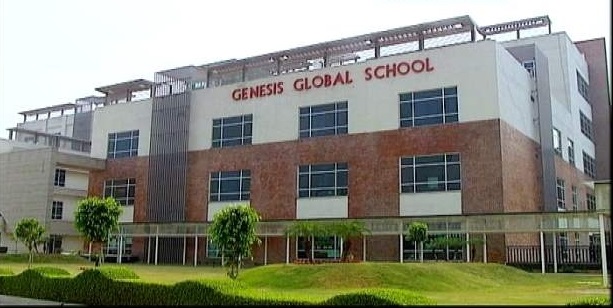 Bhavna Sharma, Assistant Editor
24 Oct, 2019
25th Ramjas Basketball Champions League 2019 is happening at Ramjas School, R.K. Puram. Our young and dynamic student journalist 'Aradhita Sinha' took the interview of the participating team of 'Genesis Global School, Noida'. Read the excerpt below to know more.
Ques 1. Who are the key players of your team?

Ans. Mannat(Player 9) and Onshikha(Player 23) are the key players of our team. We knew that they will lead us to a comfortable victory in our opening match.
Ques 2. According to you which was the moment in the match which turned the game towards your side?
Ans. I think the way in which Onshikha played and scored baskets turned the match towards our favour.
• Genesis Global School, Noida won the match.
• Score of Genesis Global school was 21.
• Score of the opposing team Ahlcon Public School, Mayur Vihar was 4.
• In the first quarter the score was four all.