Interview with Mr Rohan Mahajan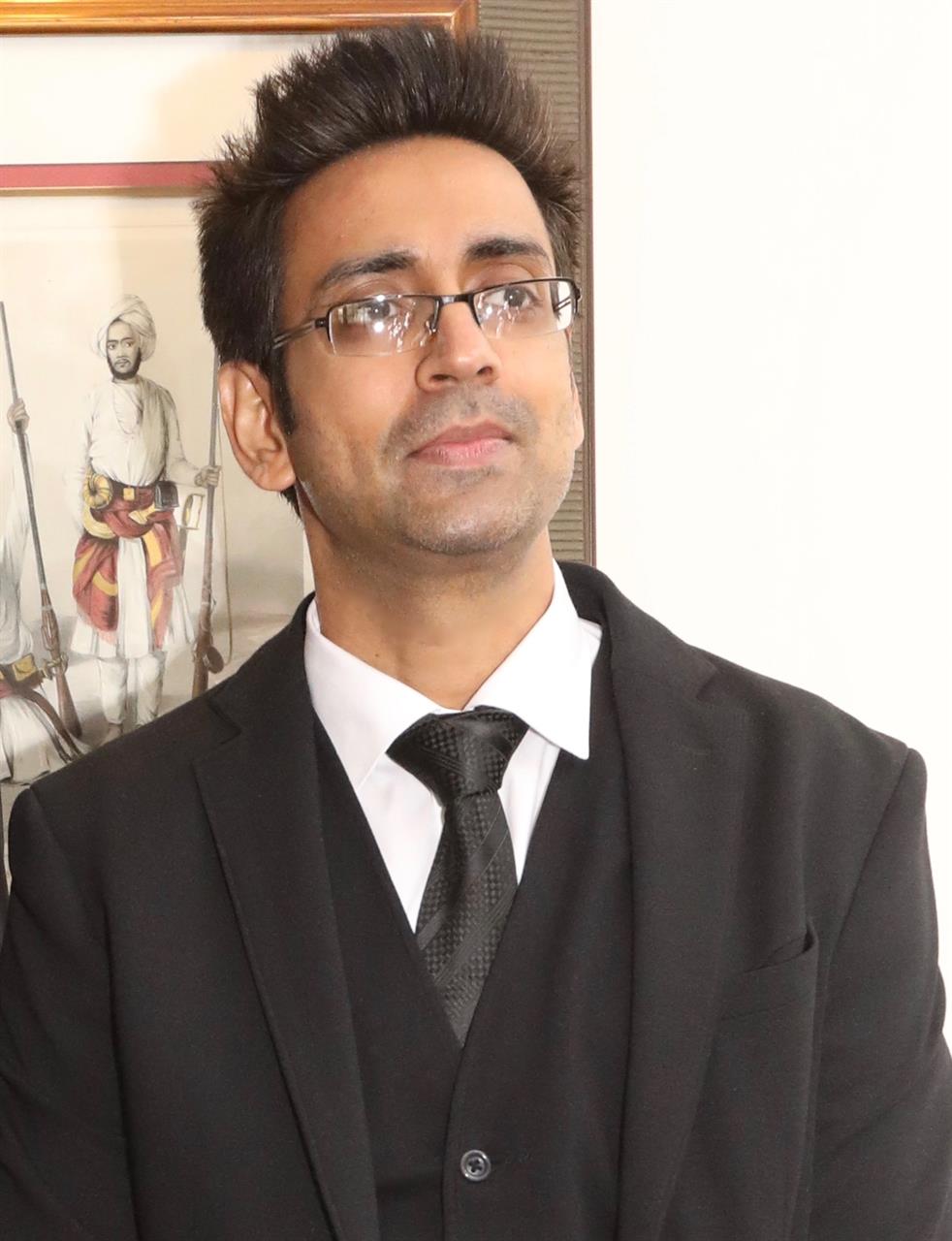 Mr. Rohan Mahajan, a law graduate from the prestigious Campus Law Center, is the Founder and CEO at LawRato.com. He leads the operations and partner relations for the legal tech platform. A seasoned and proven lead generation expert, Rohan has spent more than 12 years with global marketing agencies managing integrted lead generation and marketing campaigns for Fortune 500 clients across Asia Pacific countries. FairGaze got an opportunity to interact with Mr. Rohan Mahajan through our correspondent Ms. Priyanka Negi. Read the excerpt below to know more about Mr. Mahajan.
How do you deal with stress or conflict?
Dealing with stress or conflict has never been a major concern to me. I believe if you like your work and enjoy doing it, stress has no place in the middle. We all know that stress and strain never get good to anyone so I refrain myself from the same. The idea is to channelize the energy and dedication at the right place. Results of hard work do come sooner or later.
How did you dealt with the day to day experiences in your profession?
We provide legal advices to thousands of people daily. They have various issues and problems which gives us immense knowledge and experience about the commonly occurring predicaments in the society. Understanding these online customers and being capable of providing them with just and appropriate solution is our biggest agenda. India is leapfrogging into the digital age. But we are learning together with the customer, and refining our product as we go along. There are no precedents to learn from, and global markets are very different. Market research and customer feedback will continue to be the cornerstone of our product development.
What do you think are the most important characteristics and abilities for success?
I believe dedication and channelizing the efforts in the right direction is very important for positive outputs.
Perseverance – "I WILL find a way"
Adaptability – "Is there a better way?"
Goal-Orientation – "Are we there yet?"
Be focused on your goal, but be willing to accept the change. Always share your ideas with those who you believe can add value. Feedback is the best way to improve.
How the idea of connecting people with professional legal advisors stuck your mind?
Back in 2009, I was working in Singapore & Jakarta, Indonesia. A legal issue cropped up during my stint, and surprisingly, I was left dangling for help. Even in the age of internet and globalization, I had no platform to seek a verified and a reliable solution to my problem. It occurred to me how there would be many more stranded like me. And hence, the seeds of LawRato were sown.
There is no way whatsoever by which a common man can evaluate and identify the right lawyer for their legal situation. With no data available on the lawyers' performance and track record, it is next to impossible to tell which lawyer would be the right one for your need. It becomes more difficult, as unlike healthcare, where there are clear specialists for different healthcare problems (cardiologist, neurologist, etc.), lawyers take up matters across multiple practice areas and there are no defined specialists for each practice area like property matters, matrimonial matters and others.
With 3 crore pending matters and 17 Lac new cases filed each month in various courts in the country, there was no transparent way to get access to the right lawyer so far. This becomes graver as 1 in 5 clients seeking legal consultation files a case. This makes it a whopping 1 crore consultations each month. With most of us not knowing where and how to find the right lawyer, we end up either reaching out to someone through a close reference or finding one through local directory listings. Either of these routes have no way to promise the credibility and quality of the lawyer as references are mostly based on 1 or 2 past experiences and local listings have no control over who is listing themselves as professionals.
A lot of clients end up in legal issues where they need a counsel to represent them in a faraway city. Be it a property situated in another city where relatives are having an illegal possession or a cheque bounce matter where the other party has filed a case in another city or matrimonial matters where one of the spouse has gone to his / her parental home thousands of miles away and pressed criminal charges in the local police station, the need to a local counsel in that city is of utmost importance to ensure the matter is handled in the most appropriate manner.
Do you think technology has brought a drastic change in common man's life?
In today's world, technology has entered deep inside a common man's life. Due to the innovations in technology, an individual can gain knowledge about any topic at any place and at any point of time in his/her life. It has allowed the ease of availability of education. It has also improvised upon ways to fulfill our needs and to meet our expectations. Innovations in today's tech-world can help us to solve urgent problems. LawRato is also one of such platforms wherein you can avail solutions to your legal problems in just click. We are always available for our customers.
Do you agree that an interactive online platform can make it faster and easier to find a professional help?
Of course! It is much faster and simpler to find professionals online, rather than going around looking for physically on ground. At LawRato, we have a network of thousands of top rated & verified lawyers in 250+ cities in India, and one can consult with them with a click of a button at the platform. Clients needing lawyers in faraway cities have actually called us as life-savers as we not only save them the time needed to physically travel to another city to find the right lawyer, but as mentioned earlier, even if they would have travelled to the city, there was no way to evaluate and identity the right lawyer so far. In today's world where everything is so connected and transparent, having access to top level legal support is certainly the need of the hour.
LawRato.com ensures that this need of having access to transparent & guided legal support system is covered with their highly efficient and verified lawyer listings and ratings and reviews for each lawyer on the platform. The team conducts in depth online and offline verification of each lawyer before getting them onboard which includes verification through referral. Each user consulting a lawyer on the platform gets to rate and review them once the consultation is received
Would you suggest the field of Law as a good career option for students?
Law is for people who want to bring about a change in the way people lead their daily lives. If you feel that you can, in some way, impact the life of a few people, give them sound advice and help them get rid of their troubles, you must give it a shot. If you believe you have proficiency to impact even one person's life, go ahead and seize your opportunity. The scope of law has broadened immensely over a period of time. It is no more restricted to a courtroom only. There is much more that you can do after completing your law degree.
What are the basic demands of this field?
Legal profession is much more laborious than one may anticipate. In the present scenario, people are quite aware of their rights and duties. But, to comprehend law is a different thing all together. How a qualified lawyer looks into a legal right is very different from how a layman would. It is important to scrutinize the needs of the people and develop the legal possibilities to cater such requirements.
With more than 3 Crore cases pending in the courts, we definitely need more number of lawyers each year along with many more judges. We need such smart lawyers who can help speed up the judicial system. With LawRato, we too are making an effort towards our legal fraternity to resolve the chaos.