Behavioural Assessment Is The Key To Become A Better Teacher!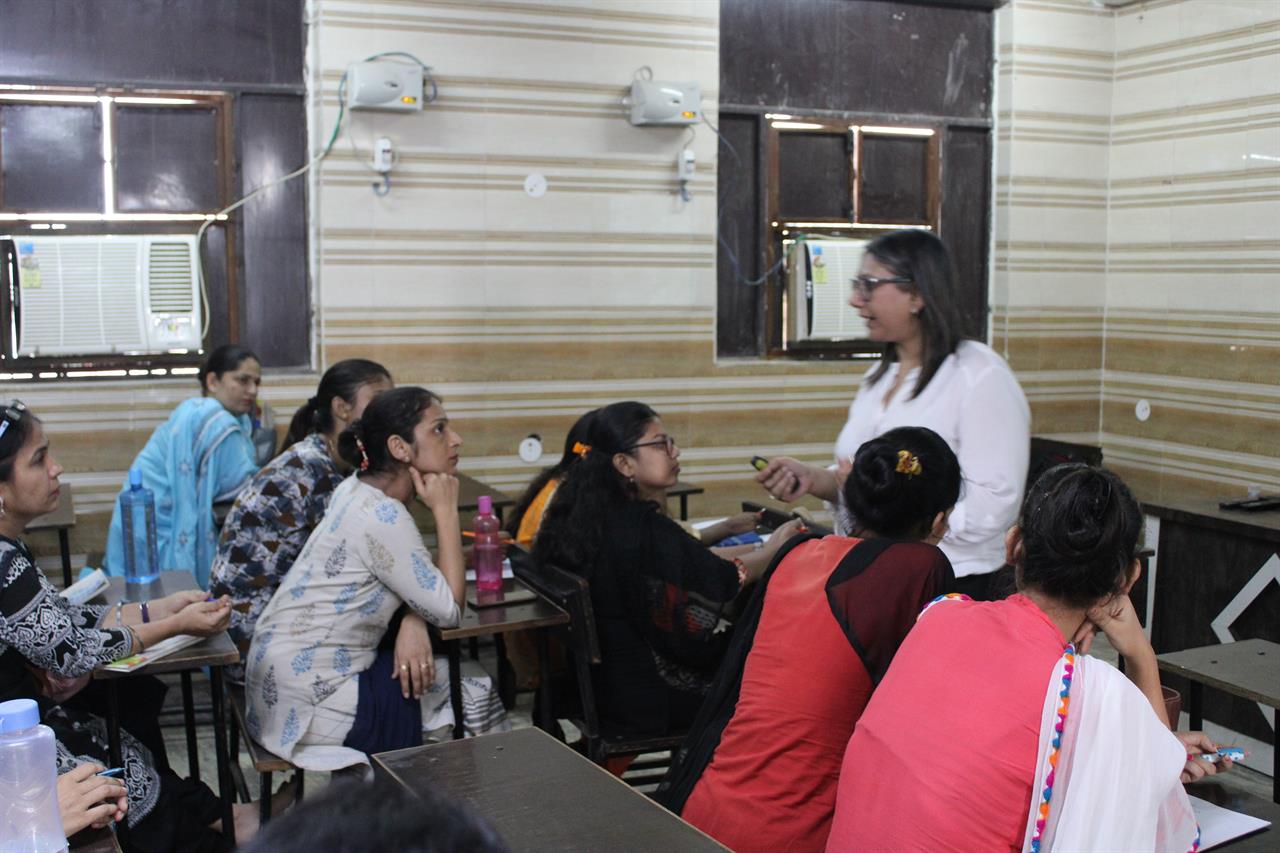 Assistant Editor
12 Sep, 2019
Teacher's training, ever heard of something like that, the name itself suggests its meaning which means a training or learning given to teachers so that they can work on certain areas more efficiently and effectively. We as FairGaze media also work on this area and have recently conducted teachers training at Manava Bhawna Public School, Burari, the most important aspect which we found and which should be seen in today's era and which also should be taught to the teachers is Behavioural Assessment. An effective teacher's training must counter some basic problems, when we speak about behavioural assessment, identifying students with stress behaviour which can be caused due to surroundings or any other factor, health issues, nowadays many students suffer with anxiety and peer pressure.

The thought is seen that teachers are the second mother and any child cannot explore his/ her dreams if he/she is not mentally fit. Teachers training incorporate the whole process of how to identify these types of kids and also persuade teachers to communicate with their students. It also imbibes in it teaching standards and explains that this era's education system does not need rote learning but should be technology friendly. Also different career options are there and teachers should be taught to be moving towards holistic development of child and they should focus on innate skills of students. There are several factors which come while discussing about this whole process of Teacher's Training.
We study an array of effects that comes with various types of education and trainings on the productivity of teachers while promoting student achievement. Earlier studies on the subject have now been hampered by inadequate and inappropriate measures of teachers training. It is found that middle school and elementary teacher's productivity increases with the increase in experience. The largest and also highest gains from experience occur in the first few years, but studies have also found continuous gains in first five years of career of a teacher.
Several factors and points that are incorporated with teacher's training are:
Handling kids of young age, especially the ones in their adolescence is the toughest as the age of adolescence is the age when there is dynamic and rapid growth. The workshop which is conducted for topics related to this focuses on generating awareness and also teaches coping strategies for teachers.
Another important aspect is respecting children as individuals and knowledge of Life Skills which helps the teachers and the parents to become more and more in control of their own self which further allows them to be open to respecting and accepting and the thoughts and beliefs of the young children which in-turn creates an environment of trust, harmony and understanding.
With the change in time, the role of teachers has also become more tough and difficult. Thus the workshops conducted with the teachers focuses on developing several aspects of personality like Communication Skills, Leadership Skills, Problem-Solving Skills, Time Management Skills, and Presentation Skills.
It also tells how teachers can do meaningful learning. Innovation and creativity are the tools that can remarkably increase and enhance the experience of teaching.
Story Telling Way is one such way which should be used. It is basically a Pedagogical Strategy which helps in making the teachers understand how to create ever-lasting impressions on the mind of students. Developing Digital skills help teachers to understand the new ways of learning and help them to adapt various new methods of delivering lectures and learning new age technology so that they can convert their thoughts and ideas into digital content.
Creative content creation like teaching through Theatre allows them to use the concepts to present in a more fun and enjoyable manner. This ensures that the students will remember the information longer, better and more accurately.
By: Prerana Sharma