Impact of Soft Skills in Employment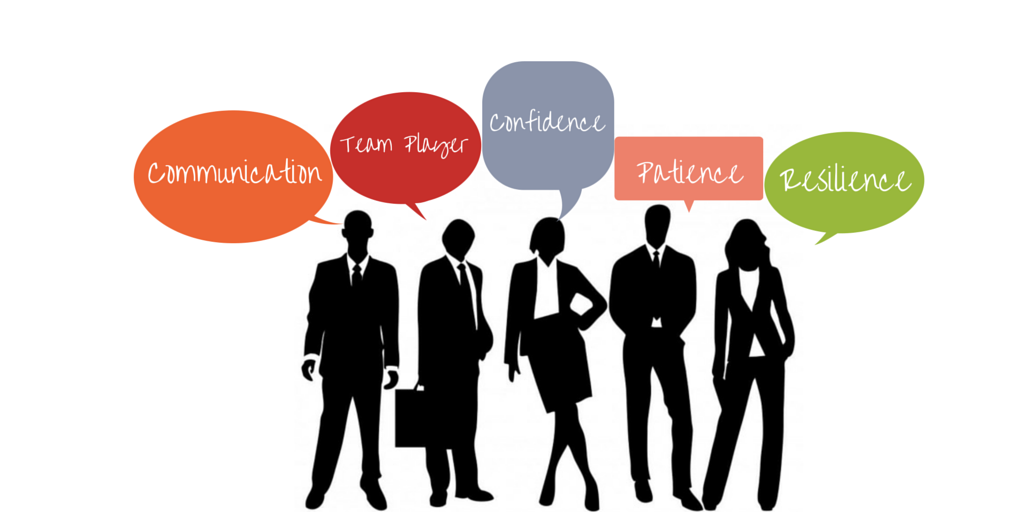 Assistant Editor
13 Mar, 2020
When you start working, you require two kinds of skills: technical skills and soft skills. Technical skills are the skills that require you to know the technical know-how of the job, i.e. how you accomplish specific tasks like cooking, computer programming, or teaching. This skill can be learned from past work experience, school or training.
Another skill that is required in today's world is a soft skill. Employers are seeking employees who fit in and get along well in the workplace. Soft skills are so valuable in the workplace. These skills have often become the reason that employers decide whether to keep or promote an employee. Schools are the harbinger of the soft skills which can be taught in school. Some soft skills can be learned in everyday life and can improve at any time.
To achieve success on the job, each career has certainly required or desired skills, knowledge, and abilities. In this world, employability is high for persons who have relevant social skills, communication ability, and subject matter knowledge. All these factors determine whether or not you possess the means to do something.
We will look at how these factors influence the employability of the person.
Social Skills
In the modern labor market, social skills are important. Computers are poor at simulating human interaction. Human has evolved their social skill set. Human interaction with each other, influence teamwork in the workplace. Workers can adapt to each other strengths and weaknesses by changing to circumstances.
Teamwork increases productivity in the workplace through comparative advantage. Workers who have high social skills can "trade tasks" at a lower cost. This enables them to work with others more efficiently.
Communication
To achieve productivity and maintaining strong working relationships, good communication is an essential tool. Employers are looking at employees who are good at communication levels. Good communication builds trust among employees. This leads to an increase in productivity, output, and morale in general. Transparent communication in the workplace maintains strong functional relationships at all levels of an organization.
Communication gives everyone a voice. It gives a sense to the employee that they are being heard. They can freely voice their concerns and complaints in the company. Well established communication creates the ability to freely communicate with their peers, colleagues, and superiors.
When an employee is able to communicate openly their ideas without fear of ridicule or retribution they are far more likely to convey their idea to the table. Communication skills encourage innovation in the organization. This communication fosters the growth of the company. Most of the employers look for employees who have a strong line of communication and that can deliver the company's message to all stakeholders, whether internal or external, thus, being on the same wavelength.
Subject matter knowledge.
In today's world, there is an overload of talent shortages. Most of the organization is facing competency problems. Employees should possess the full subject knowledge that they can use their skills to research opportunities fully. Knowledge has become a commodity that we can trade for economic prosperity when we apply for a job. Knowledge-based candidates are the most in-demand in this competitive world. When you engage in a good subject matter knowledge, it helps you tackle any relevant problems that the organization face, thus giving you confidence and bringing prosperity and growth to the organization.
Role of Education
Education plays an influential step in enhancing your skills and staying competitive. To advance your career you need to pursue educational training to keep moving forward.
Education helps you gain knowledge. This can either be factual or practical. Education is a lifelong process. It doesn't mean that if you've reached a high-level management position you should stop learning. Whatever you learn will be of great use in your current role and to where you hope to go. It helps you build experience and your skillset.
Education enhances your skill set. It helps you create an influential presentation. Communication, teamwork, critical thinking and problem solving are examples of "soft skills". Each of these talents and skills will add value to your organization, wherever you are. These skill sets are important to attain and sustain a job. They give you the experience to be prepared and equipped to take that next step toward achieving your goals.
Education also leads to demonstrating a stronger work ethic. It takes strength and works to attain any college degree or skill set. This hard work and determination will be reflected in the work that you do in the organization. It demonstrates that you have a strong work ethic, taking risk capability and the drive to initiate ideas and a commitment to your goals. This quality gives management hope that you can continue to be successful in your work environment.
If you want to have great physical strength, you need to train and work at exercising and lifting weights. Likewise, if you want to grow in your career, you've got to put in the work to deepen your knowledge, gain skills and develop a social network that will help you achieve success in any role that you play.
-By Noopur Joshi