Startup India: Boosting Entrepreneurship?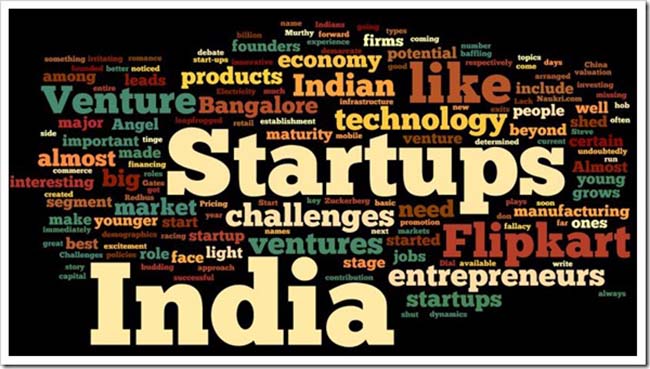 Assistant Editor
09 May, 2019
The government of India launched a Startup India campaign for encouraging entrepreneurship in India's young generation who despite being skilled and able to launch their ventures become dependent upon jobs and remain underemployed.
India has emerged as the third country in the world, with 4200 startups after the US and UK among the global startup ecosystems. The number of investors has increased from 220 in the year 2014 to 490 in the year 2015. The middle-class young brains are now not lagging with the old thinking of 9 to 5 jobs, but they are ready to take the risks with creative and innovative ideas.
With unique and creative ideas, entrepreneurs need tons of other things. Then the question here emerges- How the government is playing role in the making of tomorrow's entrepreneurs? The government had launched the Startup India program for encouraging entrepreneurship in India. There are things that we need to know before we judge this initiative.
So what is Startup India?
Startup India was launched by the government for promoting and nurturing entrepreneurship across the country. The plan is based on an action plan that aims to promote bank financing for startups to boost entrepreneurship and encourage startups with job creation. Prime Minister Mr. Narendra Modi first announced the campaign on 15 August 2015 and later launched on 16 January 2016.
It is an entity that is headquartered in India was opened less than seven years ago and has an annual turnover of less than Rs 25 crore (US$3.9 million).
Ministry of HRD and the Department of Science and Technology have partnered to set up 75 Startup support hubs.
Reserve Bank of India assured to take steps to help improve the 'ease of doing businesses in the country and contribute to an ecosystem that is required for the growth of startup businesses.
What is self-registration?
Self-registration of startups through a mobile app was the introduction to reduce the regulatory burden on Startups. Traditional registration procedure requires various formalities and labor and also environmental laws that consume time. New and small ventures are unaware of these processes of registration and get discouraged due to the amount of time required in the whole process. With Startup India, the process has become easier and faster with self-registration on a mobile app, and also, the inspection that was conducted in the traditional process has been eliminated. The new registration process is much easier that one can register its company in a day.
Objectives of Startup India
Startup India is focused to restrict the role of States in the policy domain. It abolished the 'License Raj' along with other obstacles like foreign investment proposals, inland permissions, environmental clearances, and others. The government has launched image, an app development platform aimed at producing 1,000,000 apps, and PMMY, the MUDRA Bank, the new financial institution set up for the development and financing activities relating to micro units. Applications for Startup India have Single Window Clearance even if they are submitted with the help of a mobile application.
What is the role of Startup India Hub?
The need for a friend, guide, and mentor to hold the hand of the young entrepreneurs and walk with them has been taken care of with the introduction of the Startup India Hub. It was created for improving the ease of doing business in India, which is a single contact point for startup founders. It is a key stakeholder and works in a hub and collaborates with Central and State governments, angel networks, banks, foreign and Indian VCs, incubators, and assists startups throughout their life cycle.
How does 'fund of funds' provides funding support?
With the 'fund of funds, the government had set up a fund with an initial corpus of INR 2500 crore per annum for four years. It does not invest directly in startups, but it is like a 'fund of funds,' which is managed by a board of professionals drawn from industry bodies, and successful startups. The total corpus, provided is INR 10,000 crore over 4 years.
What is Tax Exemption to Startups?
The profits of Startup are exempted from the income-tax period of 3 years, to stimulate the development of Startups in India and provide a competitive platform. The exemption facilitates the growth of business and meets the working capital requirements during the first three years of operation.
In case of any business failure, it is crucial to reallocate capital and resources.
Seven New Research Parks
The government will be setting up seven new research parks in institutes, including 6 IIT's of Guwahati, Hyderabad, Kharagpur, Delhi, Gandhinagar, and IISC Bangalore and will be investing INR 100 crore in each Research Park to encourage Research and development in institutes. All the research parks will be based on the model Research Park setup at IIT Madras.
Startup India includes 31 innovation centers, Legal Support and Fast-tracking Patent Examination at Lower Costs, Tax Exemption on Capital Gains, Credit Guarantee Fund for Startups, and Harnessing Private Sector Expertise for Incubator Setup.
Conclusion
Although, the campaign has many features and the government has added a lot to it, Startup India has faced failure also. The scheme had received around 1368 applications by mid-December 2017. But, the Department of Industry Policy and Promotion (DIPP) has only accepted 502 application forms and recognized them as startups. The delay and lack of efficiency caused the scheme to fail in some cases. The concerns of VCs and domestic angels on capital gains tax have remained largely unaddressed.
Till July 2016, SIDBI had chosen 8 venture funds for investing in startups as defined under the Startup India Action Plan. They announced to support with 428 crore rupees, however, no money was reached and it seems that they are struggling to raise money from the market. The total amount of funding secured by startups has dropped by 47.7%.
Angel investors and VC firms are more cautious while investing in startups. It is because the ease of capital flow and doing business are not stable enough.
The campaign is a good start but the implementation of the schemes has not been proper. The developments made with time will bring the industry to its goal. The decreased taxes and the increased possibilities will surely help entrepreneurs make successful businesses with great ease.
By: Aishwarya Sharma