Biography of Lord Swaraj Paul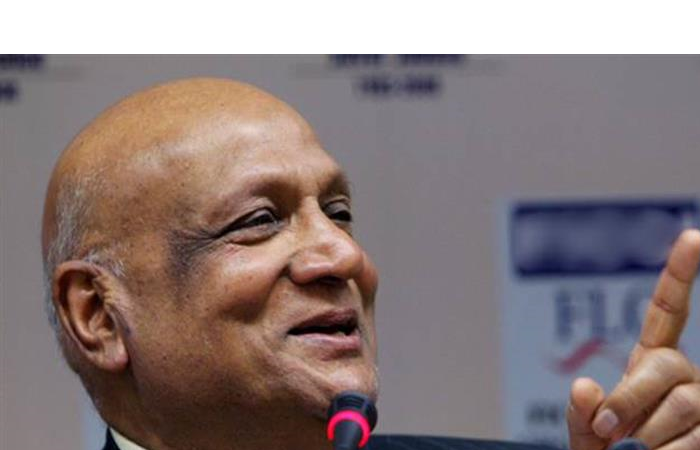 Assistant Editor
08 Nov, 2018
Swaraj Paul is an Indian-born, British-based business tycoon and philanthropist who was titled Baron Paul in the House of Lords as a crossbencher in the city of Westminster. He is one of the most famous NRI entrepreneurs and the founder of a multinational company Capro. Appointed as a life peer by Conservative Prime Minister John Major in 1996, Swaraj Paul was born on 18th February 1931 in Jalandhar, Punjab province which was then British India. In the UK, a life peer is an appointed member of the Peerage whose titles in contrast to hereditary peers cannot be inherited. His father, Payare Lal, had a small foundry in which he used to make steel buckets and other farming equipment. His mother name was Mongwati and two older brothers were Satya Paul and Jit Paul. Swaraj Paul completed his high school education at Labbu Ram Doaba School and then was educated at Forman Christian College in Lahore and Doaba College in Jalandhar. For studying mechanical engineering and obtaining BSc, MSc, and MechE degrees, this strict vegetarian went to Massachusetts Institute of Technology, United States.
Swaraj returned to India after completing his education at MIT to work for the family business, Apeejay Surrendra Group which is now one of India's oldest business conglomerates. A conglomerate is the combination of two or more corporations which operate in entirely different spheres under single corporate group. In 1966, his young daughter had leukemia which is a group of cancers that begin usually in the bone marrow resulting in high numbers of abnormal white blood cells. He relocated to the United Kingdom to get her appropriate medical treatment but his daughter couldn't survive. After spending a year grieving her death, he founded natural gas tubes. He went on acquiring more and more steel units which led to the foundation of the Caparo Group in 1968. It became one of the UK's largest steel conversion and distribution businesses.
This group manufactures an extensive range of structural steels, spirally welded tube, precision tube, industrial wires, and many others. In 1996, Lord Paul stepped down from the management of Caparo Group. Caparo employed over 10,000 people across North America, Europe, India, and the Middle East up until Autumn 2015. After the death of his son, Angad Paul, who was Caparo Group's CEO, 16 out of 20 limited companies collapsed into administration. Angad was married to his longtime girlfriend, Mechelle Bonn, in London Zoo. The ceremony followed both Hindu and Jewish rituals and is attended by 300 guests. In 2016, Angad jumped from the balcony of his luxury penthouse apartment after becoming a victim of depression due to the collapse of the family business. He believed that he was responsible for the downfall of his family business, Caparo. An employee of Caparo Denis Krupnov said that despite being the CEO of the company, he has no real control over the company affairs. It was Lord Paul who took all the decisions.
In 1978, he received knighthood from the British Queen, leading to his ennoblement as Lord Paul of Marylebone and his subsequent membership in the House of Lords. He was appointed as an ambassador for British business from 1998-2010 by the government. He was also a member of the Foreign Policy Centre Advisory Council. In order to reduce the gap between the west and the east, he contested for the chairmanship of the Commonwealth Parliamentary Association. For the purpose of re-branding Britain, he was appointed by the Prime Minister as a member of the panel in 2000. He was also a co-chairman of the Indo-British Roundtable conference from 2000-2005. He was also honored with the Chancellorship of the Wolverhampton University and the Westminster University. Being the chairman of the Olympic Delivery Committee, he initiated measures for acquiring land and provide infrastructure for the London Olympics 2012. He also traveled to Singapore as part of the biding team which successfully persuaded the International Olympic Committee for awarding games to London in 2012.
Swaraj Paul was awarded and honored many times including 15 honorary degrees from UK, USA, India, Russia, and Switzerland universities. In 1983, the Prime Minister of India Indira Gandhi awarded him with Padma Bhushan. Also, Indian Merchant's chamber awarded him with Bharat Gaurav. He was presented most recently with a Lifetime achievement award by the Black Country Asian Business Association for his remarkable achievements and successes in the fields of education, philanthropy, and industry. He after receiving the award said that we all know the importance of brands in today's world and one person who has really made a difference to Brand India is Prime Minister Narendra Modi. He said that Modi has raised the image of our country and made all of us proud. Paul also promoted India-UK educational ties from the Global Indian Excellence Summit for which he was awarded International Icon of the Decade Award in London. He was given the Int+WCRC International Iconic Leader Award in May 2018 in London for Lifetime Achievement.
Paul came into controversies in 2009 when The Sunday Times reported his inability to explain claiming expenses of £38,000 for the period January 2005 to July 2006. He immediately requested the Clerk of the Parliaments for the investigation of his expenses and repaying £41,982 instead of £26,988. After the investigation, it was concluded in February 2010 that Paul had not been dishonest however he had been ignorant which renders him liable to sanction by the house. He resigned as a Deputy Speaker in November 2010. The House Magazine printed his letter which expresses his reservations about the process and named it "a sad saga for parliamentary democracy".
Lord Paul is the 38th richest person in Britain according to Sunday Times Rich List although he takes public transport in London like common people. He along with his family has lived in Portland Place in central London and own a dozen flats in the block. Being the largest donor to Gordon Brown's leadership campaign, Paul donated £500,000 to the labor party in 2007. He also donated twenty lakh rupees to the October 2005 earthquake victims of Jammu & Kashmir. His memoirs 'Beyond Boundaries' contains the details of his business career including his attempted takeover of the DCM and Escorts group. It also showcases his association with some of the most famous and mighty people including Indira Gandhi and her sons Sanjay Gandhi and Rajiv Gandhi.
By: Preeti Narula