The Magnificence of Parallel Cinema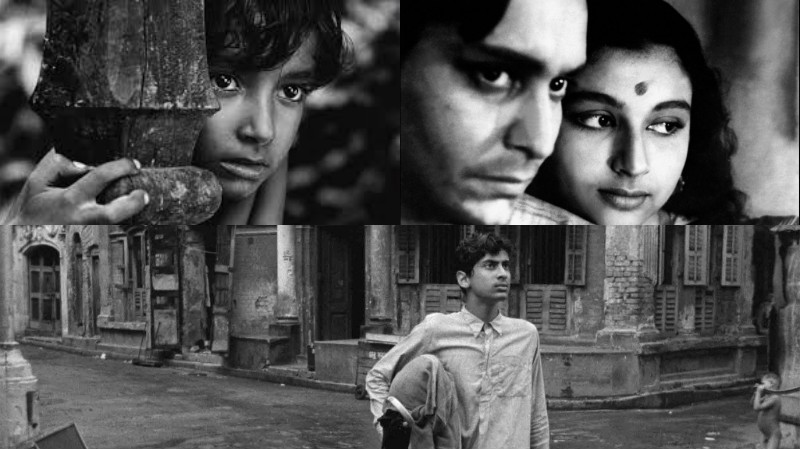 Assistant Editor
30 Oct, 2018
Parallel cinema refers to a term that originated in the state of West Bengal in the 1950s. It means those films that are different and act as an alternative to the mainstream cinema in India. This type of cinema is symbolic of serious content, realism and naturalism, symbolic elements with a keen eye on the socio- political climate of the times, and for the rejection of inserted dance-and-song routines that are typical of mainstream Indian films. Some of the major characteristics of parallel cinema are as follows:
(a) fixation on social critique – i.e. these movies focus too much on the social criticism. This is the reason these movies have also been called as "complaint box cinema".
(b) They highlight social issues such as - corruption, nepotism, patriarchy and religious intolerance.
(c) Song and fight sequences,
(d) Their affinity for rural settings
The concept of parallel cinema drew inspiration from Italian Neorealism. It began just before the French New Wave and Japanese New Wave. The movement took shape from the late 1940s to the 1965. This period was known as the 'Golden Age' of Indian cinema. This movement was led by Bengali cinema and produced internationally acclaimed filmmakers such as Satyajit Ray, Mrinal Sen, Ritwik Ghatak, Tapan Sinha and others. This movement later on became famous in other film industries of India and Bangladesh. Parallel cinema can also be defined as those cinematic works that focus on subjects of real importance such as political issues, socio- economic issues, culture and sentiments of the people of the country etc. The aim behind such pieces of cinema is to convey a fruitful message and spread awareness amongst the people. Alongside also to add substance to the movie. Another reason that could be held responsible for these type of movies could be that the makers of the mainstream cinema became bored with the typical fiction based movies that are far from reality or may be of those types that have slight relevance to the reality. Even these films saw the support concerning their funding from the state government. As these movies promoted and spread awareness about real issues of the country and had a substantial content, the government showed full support and co - operation. Since parallel cinema was all about the real life and the real world and less about fiction, its cast had to be realistic looking too. Parallel cinema opened avenues in the film industry for many new faces. These include: Shabana Azmi, Smita Patil, Amol Palekar, Om Puri, Naseeruddin Shah, Kulbhushan Kharbanda, Pankaj Kapoor, Deepti Naval, Farooq Shaikh, and even actors from commercial cinema like Hema Malini, Raakhee, Rekha ventured into art cinema. Girish Kasaravalli, Girish Karnad and B. V. Karanth led the way for parallel cinema in the Kannada film industry. Many literary stalwarts entered or collaborated with cinema in this period. Some of the other notable filmmakers of this period were P. Lankesh, G. V. Iyer, M. S. Sathyu who were later followed by T. S. Nagabharana, Baraguru Ramachandrappa, Shankar Nag, Chandrashekhara Kambara in the 1980s. Actors like Lokesh, Anant Nag, L. V. Sharada, Vasudeva Rao, Suresh Heblikar, Vaishali Kasaravalli, Arundhati Nag and others rose to fame. The pioneer of parallel cinema in Manipuri movies was Aribam Syam Sharma. On the other hand, Bhabendra Nath Saikia and Jahnu Barua did it for Assamese cinema. The craze and the excitement for the parallel cinemas started coming down by the 1990s. This had many reasons behind it such as:
(a) The increasing cost of film production and the commercialisation of the films had a negative impact on the art films. The investment returns were not guaranteed, resultantly the film makers started moving away from such films.
(b) F.F.C. or the National Film Development Corporation of India did not seriously look into the distribution or exhibition of these films.
(c) The mainstream exhibition's disinterest towards these movies due to their less entertainment quotient.
(d) The decline of the proposal of building exclusive small theatres for these movies.
(e) The coming forth of the television and its popularity.
(f) The withdrawal of the government support and co-operation.
Some of the classic examples of parallel cinema are as follows: Rituparno Ghosh's Utsab (2000) and Dahan (1997), Mani Ratnam's Yuva (2004), Nagesh Kukunoor's 3 Deewarein (2003) and Dor (2006), Manish Jha's Matrubhoomi (2004), Sudhir Mishra's Hazaaron Khwaishein Aisi (2005), Jahnu Barua's Maine Gandhi Ko Nahin Mara (2005), Pan Nalin's Valley of Flowers (2006), Onir's My Brother… Nikhil (2005) and Bas Ek Pal (2006), Anurag Kashyap's Black Friday (2007), Vikramaditya Motwane's Udaan (2009), Kiran Rao's Dhobi Ghat (2010), Amit Dutta's Sonchidi (2011), and the latest sensation Anand Gandhi's Ship of Theseus (2013). Some of the best parallel film directors include: Gulzar, Shyam Benegal, Mani Kaul, Rajinder Singh Bedi, Kantilal Rathod and Saeed Akhtar Mirza, Govind Nihalani etc. The concept took rebirth in the 21st Century when Aamir Khan, with his production studio, introduced his own brand of social cinema, reducing the distinction between commercial masala films and realistic parallel cinema. He combined beautifully the entertainment and production values of the former with the believable narratives and strong messages of the latter. He has helped introduce parallel cinema to mainstream audiences, with his films earning both commercial success and critical acclaim, in India and overseas. Indeed this concept of parallel cinema shall never die. It is the need of the hour to direct and produce such movies that are a perfect combination of entertainment along with strong messages and public awareness. We live in a world that needs change that needs to be reformed in the best possible way. To be bring about change, it is important to bring about a change in people's mentality also. Cinema of realistic nature is the best way to shape the minds of the people. The audience of today appreciates such meaningful movies only. Some of the best examples of a perfect blend of entertainment and meaningfulness are Taare Zameen Par, Newton, Peepli Live etc. The government should also come to the forefront to support such movies that add value to everyone's life.
By: Anuja Arora
Content: https://en.wikipedia.org/wiki/Parallel_cinema