Top Exams in India in the Arts section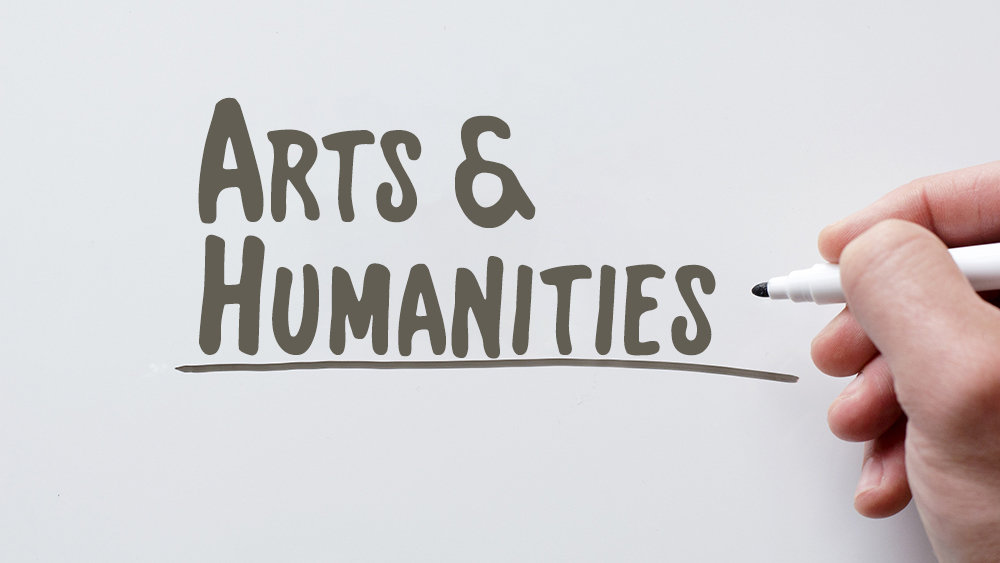 Assistant Editor
15 Feb, 2019
After passing out from class XIIth, students have to decide on their further course of study based on their aptitude and interest. Of course, the most common and preferred choice is graduation in science, humanities or commerce from any of the various colleges and universities in India. But there are many competitive exams also in which aspirants can appear for achieving a better career prospect. There is a wide range of career prospective entrance exams to appear for those students who are from the arts section. What is worth acquiring is never very easy for obtaining unless it means effort, pain, difficulty, and determination. Similarly, all the white collar and best jobs which can help you lead a comfortable and dignified life are something which one can get hold of only after hard labor, focus, and undisturbed attention.
UPSEE 2019
UPSEE stands for Uttar Pradesh State Entrance Exam. Dr. A.P.J. Abdul Kalam Technical University (AKTU), Uttar Pradesh, conducts this state level entrance exam for admission to various undergraduate and postgraduate courses which are offered by the University, affiliated colleges. Before applying for this exam, aspirants are recommended to go through the eligibility criteria. They must have a valid 10+2 certificate from a recognized university in India. The admit card of UPSEE 2019 will be released by online mode on Dr. APJ Abdul Kalam Technical University's official website few days prior to the commencement of exam. This exam is conducted in both online and offline mode in the English language. The courses which are offered under UPSEE are B.Tech in Engineering and Agriculture, B. Pharm, B.Arch, Fashion and Apparel Design, MCA, Hotel Management, MBA, and MAM.
IPU CET
IPU CET stands for Indraprastha University Common Entrance Test. This is a university-level entrance exam for getting admission to UG & PG courses in engineering, medical, dental, law, and management. The organizing body of this exam is Guru Gobind Singh Indraprastha University (GGSIPU). This examination for all programmes is scheduled between April 21st to May 20th. The pattern and syllabus of this exam vary course-wise. This exam is conducted in offline mode for all. As this exam is conducted for admission to various UG and PG courses of various different streams, the eligibility criteria for each course differs. There is a provision of a seat reserved for various categories. The university offers special reservations for aspirants who hail from Delhi while some percentage of seats is secured for candidates from outside Delhi. If the college is self-financing, the reservation of up to 10% will be made for aspirants from management quota. The application form is released by the university through online mode only. Aspirants can fill up the IPU CET Application Form for more than one course by submitting separate forms. Students are not required to send the hard copy of the filled form to the University.
TISSNET
This examination was conducted on 13th January in CBT mode. As per the analysis and students responses, the toughest section of the exam is GK section, while LR and English proficiency were seemingly simple and scoring sections. This exam was held for 100 marks, PIT for 50 marks, and Interview for 75 marks which is a total of 225 marks. In order to get selected, aspirants must score at least 40% in NET, 30% in PIT, and 30% in the interview. TISS MA is a national level entrance exam which held for admissions to 55 Master's Degree programs offered by TISS. TISS stands for Tata Institute of Social Sciences. This institute does not offer an MBA program. Instead, it provides its flagship course- MA in Human Resources Management and Labour Relations (HRM & LR) which is equal to an MBA-HR degree. Approximately 40,000 candidates appear for TISSNET each year. Students with Bachelor's degree of minimum 3 years duration or equivalent from a recognized authority in any discipline are eligible for this exam. Aspirants who are in their final year of graduation degree are eligible to apply for this examination.
PU CET
PU CET stands for Punjab University Common Entrance Test and is a state level entrance exam which is conducted by Punjab University, Chandigarh. This examination is for those candidates who are looking admission to the various undergraduate programs under PU CET UG and Master's degree programs under PU CET PG as provided by the university. The master's degree courses include a wide range of programs under the law, journalism, public health, disaster management, technology, engineering, arts, and computer science. Aspirants require a minimum qualification of 10+2 to appear for PU CET UG 2019. Candidates will require their login id and password which is created at the time of registration to get their PU CET Admit Card.
CUSAT CAT
CUSAT CAT is a national level examination which is conducted by Cochin University for admission to B.Tech, M.Tech, M.Phil, M.Voc, MCA, MBA, MA, M.Sc, LLB, BBA programs which are offered by a wide range of colleges under the university. The University of Cochin has prescribed the minimum eligibility criteria which aspirants need to fulfill to apply for this exam. The candidates who have successfully registered will be able to download CUSAT CAT admit card from March to April. There will be 250 multiple choice questions which candidates need to answer in 3 hours. After the exam is conducted successfully, the result of this CUSAT CAT will be declared on the official website, cusat.nic.in.
BHU UET
BHU UET stands for Banaras Hindu University conducts Undergraduate Entrance Test. This examination is conducted every year for admission to various undergraduate courses in Arts, Commerce and Science disciplines. The University has showcased the information brochure on January 20th, 2019. This is a national level entrance test which is held across 20 exam centers in India. The application forms have been released online with the information brochure at www.bhuonline.in. The admissions in the University are granted based on merit secured by the candidate in BHU UET.
UPES DAT
DAT stands for Design Aptitude Test (DAT) and UPES stands for University of Petroleum and Energy Studies (UPES). UPES conducts DAT exam which is popularly referred to as UPES DAT. This entrance exam is conducted to enroll aspirants in various design courses which are offered by the college under its School of Design Studies (SoDS). The courses are available at both undergraduate and postgraduate level. Every year, the exam is conducted in online mode, followed by a presentation of a portfolio and an interview. Candidates with a valid CEED Score will be exempted from the online examination.
By: Preeti Narula