Student Article
/ Parenting
Discipline without Punishment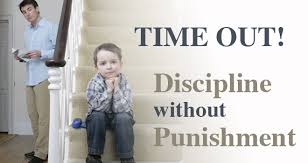 Bhavna Sharma
24 Apr, 2017
Almost all children, parents and teachers are familiar with the characters Kaira and Ishaan from the highly praised movies "Dear Zindagi" and "Taare Zameen Par" respectively. But the question arises that had we learnt something from these wonderfully picturised movies on Parenting, Discipline and Children? Our children add that extra sunshine to our lives. They need a lot of tender care and warmth from us. As they grow, each and every parent and teacher also grow with them and learn a lot.
Discipline is part and parcel of every student's life. Thus, it become important to inculcate children with values required at every round of life. Children have great observation and learning powers. Thus, if parents or teachers try to inculcate discipline forcefully then children revert back aggressively. Scolding them or acting rude towards their wish list may result in devastating results. Our rudeness make children fearful, aggressive and under confident. They start hiding their emotions and become inexpressive and introvert. Therefore to avoid such conditions, children should be shown love and care. Then parents and teachers naturally take a lead over their children. They themselves start imbibing discipline as a much needed moral value. Connectivity with children is crucial as only then they feel to be an important part of family and become confident to share their feelings.
Parents and teachers should themselves do things that they want from their children. One must not forget to appreciate their children on their positive sides. It boosts up them more and creates a sense of right and wrong doing. The key to teach children discipline is staying calm and making them believe on their capabilities and skills. When calmness is there, trust is developed, discipline is followed, skills are enhanced, path is defined, goals are set and finally success is reached by a child.