Exclusive Interview with Dr. Manish Verma (President, IAMCE)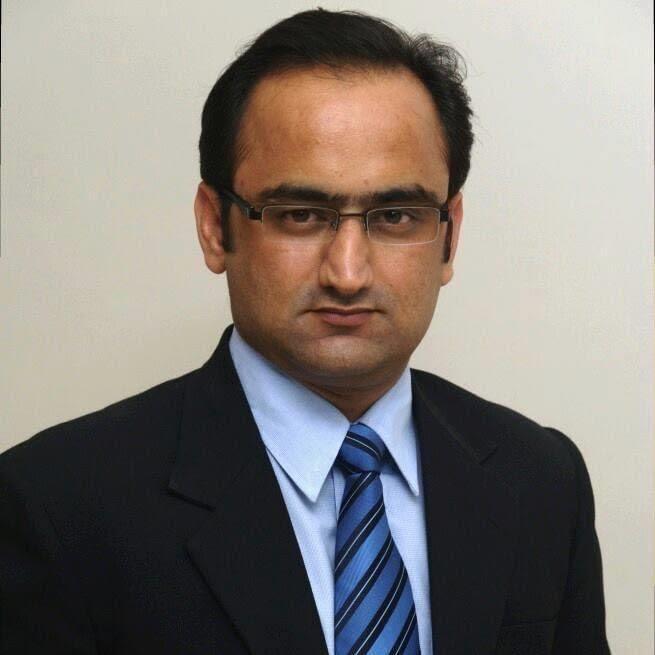 Bhavna Sharma, Editor
07 Sep, 2021
Prof. Dr. Manish Verma is a rare pedigree of energetic and experienced academics with global exposure to education management, leadership training, academic administration, teaching, and training. After his formative education and doctorate from 'A' and 'A+' Indian universities, industry experience in India's top media houses, he has continued his journey towards excellence with international study and training programmes at the University of Technology Sydney and also from Harvard University.
In his career spanning 20 years, and as a professor of 10-year standing, he has excelled in academic administration and management in top-ranking Indian universities like Amity University, Jaipur, JICM Bhopal, and GoI's National Institute of Fashion Technology. Of these, his early experience in top academic management came through his assignment as AVP (Academic Affairs and Campus Management) Amity University Group, Office of Chancellor, New Delhi. Prof. Verma's had gained expertise in Academic Administration, Academic Affairs, Academic and Research Planning and Auditing, Quality Assurance and Compliance, IQAC, Accreditation and Rankings, Strategic Planning & Event Management, Internationalization & Student Services. He also has under his belt the distinctions of being the founder editor of the well-reputed Amity Journal of Media and Communication Studies, and the honour of organizing and hosting three editions of the prestigious International Conference on Media Studies. He has guided doctoral research has a number of research publications to his name. He is currently serving as the President of the Indian Association of Media & Communication Educators (IAMCE) and the Director, Amity School of Communication, Gurgaon. Read the excerpt below to know more about him through our Editor Bhavna Sharma.
1. Sir, you are highly loved by your huge students' following. How did you manage to be their teacher and a friend at the same time?
As a teacher, it is very important to be approachable so that your students do not hesitate in asking questions or sharing their other personal or professional issues. I have always had an open-door policy as a faculty or as head of school, they were comfortable walking into my office. I think that's the reason I have stayed relevant and connected with my students.

2. How did you as a President and IAMCE together are going to change the facets of media education. What new reforms you are planning to bring to India's media education?
I have been associated with Media Education for almost two decades now and during the journey, I have come across various issues related to Media Education in India. There is a lack of research opportunities and training facilities for young scholars in media academics, which we at IAMCE aim to empower media and communication educators and institutions by advancing the standards of media education and pedagogical practices.

3. Job creation is a universal challenge. What factors do you believe will help in creating jobs in media and how the next generation can prepare for it?
Yes, that's true. With progress in telecommunication technology; Media Industry will have to evolve itself. The colleges and universities will have to adopt these changes in the curriculum and prepare next-gen media professionals with all the skillset for the 21st century.

4. Where do you see the challenges and opportunities in closing the gender gap in media?
The Gender Inequality in Indian Media 2021 a report by Newslaundry in partnership with UN Women and Hyatt has found that men still dominate newsrooms across print, digital, and broadcast media. Unfortunately, the gender gap in Indian media is huge but there is a ray of hope. If you look at Digital Media, women are finding more representation on these platforms. Media as you know is a reflection of society and the position of Indian women in media is a testimony of that. We surely need to have more women in a leadership role in Media but for that, we need more women to join mainstream media in the first place.

5. Pls share your thoughts on the "Facts Presentation to Tamasha Presentation" by Indian Media. Isn't it going to affect the mindset of children growing watching this?
The current state of media, especially TV is a huge issue. The theatrics of news anchors and the quality of TV debates are really affecting the credibility of News Media. Tamasha Presentation or the debates done by most of the TV Channels on 3-hour slots of prime time are a cheap way of creating programming. They should rather invest in getting fact-based reports and analysis on relevant issues otherwise next generation of children will stop watching TV news.

6. What differences do you see in education in India and overseas in the context of media and communications? Students have become netizens and is it going to help them bridge the differences and contribute in the global arena.
I have myself studied in Australia and have closely studied media programmes of the US and UK. In India just like any other professional programme, media courses have more teaching or theory hours rather than focusing on key skills and practice. Now our students have access to all kinds of information and global exposure, we are also bringing the best technology and pedagogy approaches in media education and making them at par with the best in the world.

7. What challenges do you foresee while executing the vision and mission of IAMCE and what are your plans to successfully create the transformation.
As you know India is a huge country, bringing people together is always a challenge. But thanks to social media, we already have 2000 plus members on the IAMCE page.
IAMCE seeks to engage with media and communication educators, researchers, and practitioners and serve as a learning and academic resource center globally with a special focus on South Asia in this field of knowledge. It will endeavour to build the capacities of conscientious and committed faculty members, research scholars, and media practitioners through enabling opportunities for interaction, support, and mentoring.
The vision of IAMCE is to improve and advance the quality of pedagogy, research, as well as a practice within the discipline and to contribute meaningfully to enriching the intellectual and social fabric of the country. In addition to strengthening expertise in the various disciplinary areas to meet global standards, IAMCE will serve to provide the platform for endorsing teaching methodologies and research that espouse cross-cutting, multi-disciplinary modules.
IAMCE will also work collaboratively with colleges, universities, and governments to ensure better infrastructure, best practices, qualified faculty, and high-quality research outputs at all levels and modes of teaching media and communication courses. IAMCE also hopes to encourage the ongoing efforts for introducing media literacy in all educational institutions in the country as a mandatory part of the curriculum. IAMCE shall also serve to facilitate and build academic resources, particularly in multi-media formats in areas of media education.

8. Any funny incident that you can recall either with your students or with co-colleagues in your 20 years of service. Pls, share.
There have been plenty but recently during one of the online classes, I had gone away to get something and my 5-year-old son turned the camera & mic and started teaching. You can imagine how my PG students must have reacted, everyone had fun.

9. What inspired you to contribute to the media, journalism, and communications industry?
For as long as I can remember we always had a camera in our home. So I started clicking photographs at a very early stage. I always wanted to do something in Media. Coming from a very small village in Himachal I was not aware of possibilities in Media Industry. My dad was an engineer, my sister studied medicine, my brother was a lawyer so till graduation I had to take a mainstream course like Science. After Graduation I came to Chandigarh for MBA/CAT preparation, here I met someone studying Mass Communication at PU Chandigarh. So I gave the test for Mass Communication along with my MBA entrance exams. Though I got through, it took me some time to convince my parents to let me do that. Anyway, I am glad that I made that call.

10. You have been an inspiration to thousands of children. So what advice you would love to share with today's generation?
For today's generation, especially the digital natives, I would say; be focused, be patient, read a lot, watch or read alternate views other than what you see on your social media feed. Especially Media students should be able to see through content, they must have all the training or media literacy to understand the motive of any communication. Staying unbiased or objective is a challenge in the media right now, but it is not impossible.