Interview With Ms. Ninja Singh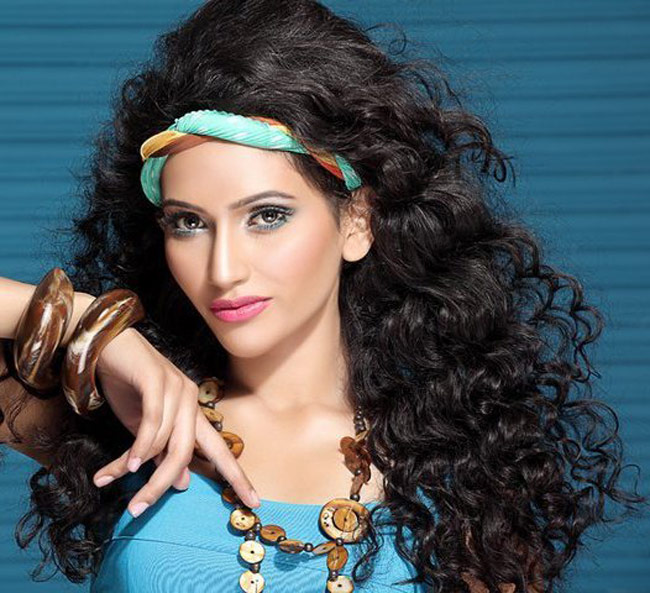 Assistant Editor
12 Dec, 2017
Ninja Singh is the Winner of Ford Supermodel of the World India 2011 just at an age of 18 years. She walked ramp for Lakme Fashion Week and Paris Fashion Week. She has posed with actor Siddhartha Malhotra for Maxim Magazine. She also posed for Harper's Bazaar, Vogue, Elle's Cover page, etc. She is a columnist of a magazine and the founder of Ninjas Modeling agency based in India. Internationally acclaimed model Ninja Singh made her debut at the Lakme Fashion Week Summer/Resort in 2014. The Delhi-born catwalk queen also debuted at Paris Fashion Week in 2014.The 5 feet 11 inch stunner has modeled for Balenciaga's fall 2013 look book and earlier walked for New York Fashion Week. She has worked with Marilyn Model Management in New York and has worked with several brands like Topshop, Sephora, Monte Carlo and others. Currently, she has opened her own modeling agency "Ninjas Model Management" in Delhi, India wherein she is working on young talents to groom them and make them international fashion icons. Read the excerpt below to know more about Ms. Ninja Singh through our correspondent Ms. Bhavna Sharma.
When did you realize you wanted to be a model?
I never wanted to be a model, but I realized I wanted to get to a platform to be heard because I think my purpose in life is to share my stories and help others fight. This was my intention of becoming a model.
You are currently one of the top supermodels of New York. Do you believe in luck or hard work to be successful?
Hard work is the only way to go, talent for most is the driving force but I don't believe so. Talent always takes a backseat if persistence and dedication isn't there. At the end a person of grit can only succeed
As a model, what were the challenges you faced in this industry?
I fortunately haven't faced anything in the industry, I believe people who do put themselves in situations like that. I stand for fighters, for education. Education is inversely proportional to a fashion mindset. If I were to complain what I faced the worse would be uneducated and ignorant people. I have no respect for them.
What is your success mantra for students in the world of cut throat competition?
The mantra is to find your purpose in life; we are all here to serve. Once you are clear about that, have tunnel view and get to your goals. Be persistent, never give up, don't be scared to loose, losing is a gift in disguise; it unravels the mystery to success.
On a personal note, you lay emphasis on beauty or intelligence? Please elaborate.
What is beauty? For me I hold a different perception. I like to see souls rather than faces. So physical beauty for me is a generation of a humans' mindset. Also intelligence is an IQ today...Both of which don't matter if people don't have the right outlook.. So I think I like people with purpose and they are to me ..Very beautiful and intelligent.
You came out as a winner from background of middle class family. Were your parents resistant to such a profession? What do you have to say to parents whose children aspire to be a model?
I was the head girl of my school all my life just because I had certain disciplinary ideologies to share with my school mates that were identified by my teachers. When I started, my parents knew that this is a beginning to something revolutionary; I have come to this industry because I still am the same head girl in the name of a so called supermodel and I will change this place with discipline. So answering your question, they were never resistant.
Would like to give some motivation tip for the students?
Motivate yourself, set goals. This world is not for losers, it's for fighters and survivors. I live a life with discipline. I abide by Darwin's theory which says survival of the fittest. Don't blame people for your loses, take control of your life. Punish yourself if results are not delivered, be your own mentor. Seek inspiration from the fire that ignites you to wake up every day.
Is modeling a good career option for students?
I am the wrong person to ask because I don't consider myself as a model and neither walking for certain designers makes me happy, as I told you I used this as a platform to spread awareness. This is a route in my tunnel to get to the level I want to, my dream is to become Prime Minister of India and I will get there.
What are your style secrets and beauty tips for children aspiring to be fashion figure like you?
Fashion to me is being comfortable in your own skin, you could wear sneakers on a Cavalli gown and that could be a trendsetter, the trick is to be confident and embracing your weirdness.
What are you future plans?
I want to be the Prime Minister of India; I want to change the route of success. No individual must go to a different country to be a star in India. I didn't have to go to America to be a supermodel; I want to replace the truth of living an American dream to living an Indian dream. Our country is "SwarnaBhoomi" the land of gold. I want to create opportunities for people in India so that no one feels unheard in this massive population. Every voice must be heard. That's my purpose in life and I will make it happen.